When I think about my experiences working with Teach for the Philippines, I have nothing but gratitude and love towards the organization.
I started my journey with them as a Teacher Fellow under the organization's Fellowship Program back in 2018. I was assigned to teach for two years in Paranglumba Elementary School in Siayan, Zamboanga del Norte.
When I finished the Fellowship Program, I was driven to continue the work towards education reform. Hence, I applied to the organization's Ambassadors Program where, this time around, I was assigned to work with the Department of Education Central Office (DepEd CO) in crafting policies and programs that were pertinent to the education sector. Having experienced work at the grassroots level, I was elated to see how the work happens at the macro-level and at the same time hopeful to identify ways how I could bridge the gap between communities and institutions.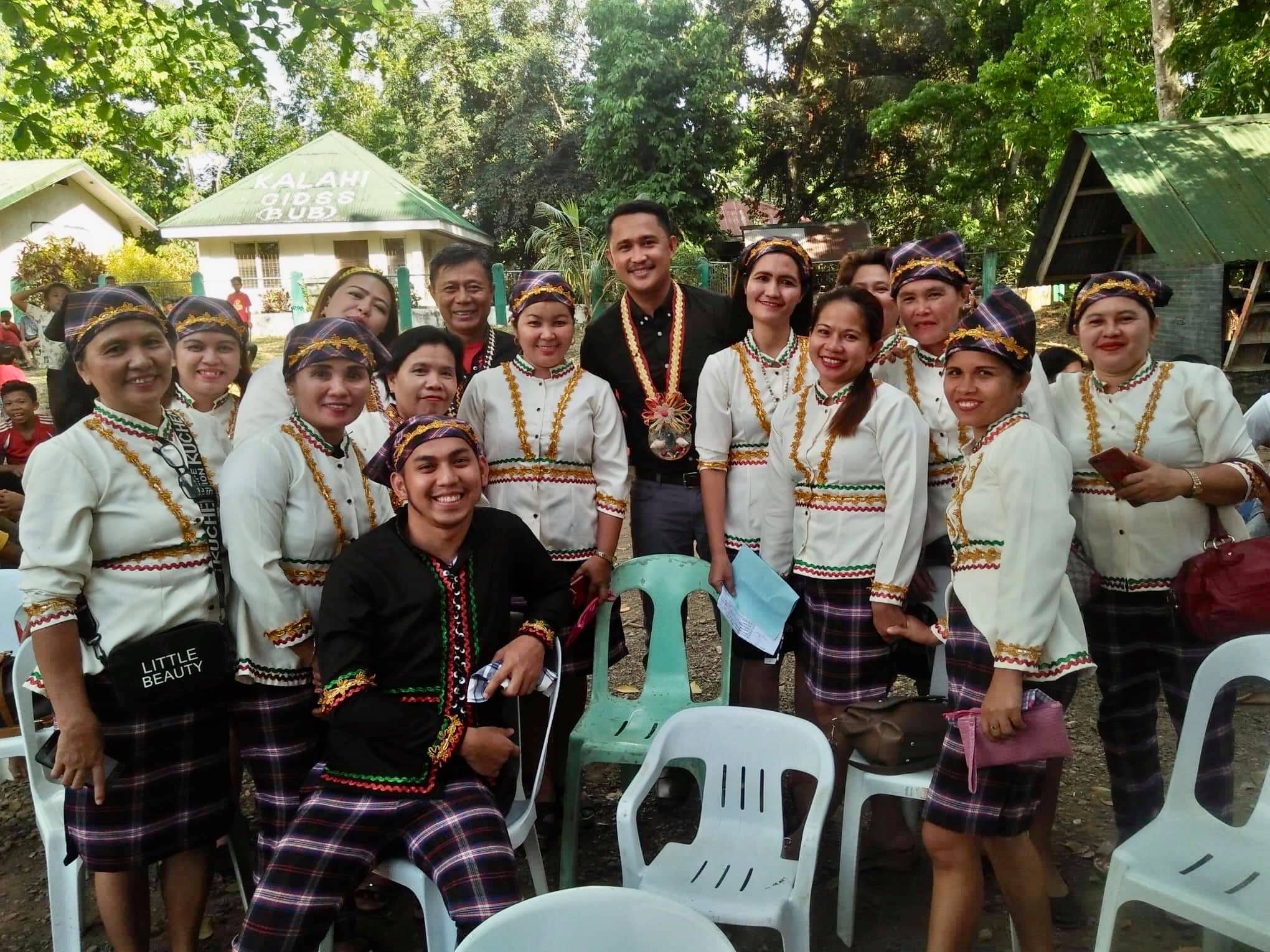 'Cher RJ and his co-teachers in their Subanen attire with Mayor Gepolongca of Siayan.
Nevertheless, the global pandemic got in the way of experiencing both programs in the best way possible. Because of COVID-19, my Fellowship journey ended abruptly. Similarly, with the heightened restrictions and the mobility challenges brought about by COVID-19, I worked from home for the whole of my Ambassadorship journey. As a result, I wasn't able to bid my formal goodbyes to the community and the department that taught me so much.
I wasn't able to conduct our 4th Periodical Exam in Araling Panlipunan and see if my Grade 5 students had lived up to our class goal of "Lahat ay gagaling!". I wasn't able to hold one last practice session with our Drum and Lyre team to check if they had mastered the tune of Siayan Hymn and Piliin Mo Ang Pilipinas because we planned to honor our roots of being Filipino for the next Drum and Lyre Competition.
I never had the chance to personally give the badminton racket, which we personally raised funds for, to Tope. It was the racket that brought Tope to places, from winning 1st place in the District Meet to earning the right to represent Siayan in the Cluster Meet. It was the badminton racket that gave Tope the confidence that he could be good at something.
I never got the chance to set foot in and sit on my desk chair at DepEd CO and exchange conversations with Kuya Jonas, Ate Aileen, Kuya Mike, Raissa, Darla, and Jhoanne during lunch breaks.
I never met in person the number of brilliant and dedicated DepEd employees I had an encounter with because our interactions were only limited to virtual screens. However, my heart is filled with hope knowing that we have the likes of Usec. Jess, Sir Roger, Ms. Mariel, and Sir Emil (and many more people) working tirelessly at the macro level.
2018 Alumnus Fellow RJ Belen working with his colleagues at DepEd CO.
I wasn't able to thank all these people personally: the teachers of the whole district of Siayan for welcoming us wholeheartedly to their community; the parents of our students who would always greet us with a big smile and invite us to family occasions like we were part of their family; and my colleagues in DepEd who would always go the extra mile in providing quality service to our stakeholders.
All these promising experiences were taken away by the global pandemic. But I'm still grateful for Teach for the Philippines for making our journey meaningful and memorable despite the pandemic. I will forever bring with me the memories, the lessons, and the immense privilege of experiencing working both at the grassroots and the systemic level of our education system.
Through the Fellowship Program, my eyes were opened to the harsh realities that confronted – and still confront – our education system. I have seen firsthand how my students had to walk for hours just to get to school. I have witnessed them needing to juggle both school and work responsibilities just to fend for their schooling. I could also never keep track of the times I had to explain to my students to share when they would squabble over the usage of limited textbooks in our classroom.
On the other hand, working at the macro level, specifically being involved in policy, has allowed me to value the power of data-driven analyses and policies. Facilitating a number of focus group discussions (FGDs) for the policies I was assigned to be involved in was probably the most enriching experience I had in DepEd CO. It was enriching in a sense that it challenged me to articulate the grievances, concerns, and priorities of our stakeholders in policy and make sure that they do not fall on deaf ears. These FGDs, without a doubt, have given more context to my understanding of our education system.
Working in DepEd CO has cemented the fact that we really do have an oppressive system of education. And it's a system that we are all victims of but also contribute to in one way or another, unknowingly. Nonetheless, the power to change and deconstruct it and shape a system that actually liberates is a responsibility that we collectively share.
Certainly, both the Fellowship Program and Alumni Ambassadors Program have given a face to my idealism in college. It has given me the platform to deep dive into my advocacy by living the lives of the people I ought to serve. It has provided me an opportunity to walk a life with purpose, gratitude, and love. As a result, I now have a hundred faces of my 'why' – faces that will always remind me of why I'm doing what I'm doing and to whom I'm doing it for.

'Cher RJ with students of Paranglumba Elementary School in Siayan, Zamboanga del Norte.
Nevertheless, I refuse to glorify my experiences and the stories of my students and their parents, my co-teachers, and my colleagues in DepEd CO. I refuse to subscribe to the notion of them being reduced to mere faces of education inequity. Rather, these experiences and stories must serve as a call to action to everyone but more importantly to those in a position of power. These experiences and stories should be clearly understood and actively addressed. 
My three-year journey as a development worker at Teach for the Philippines may have ended, but the fight towards education equity is still far from over. Thus, we continue the work we have started to make excellent and relevant education within the reach of those at the grassroots.
Padayon ta!