From January 28-31, 2019, Teach for the Philippines welcomed senior leaders from different partner organizations in the Teach For All global network – Armenia, Bangladesh, Colombia, Malaysia, Peru, Spain, and the United States of America – for a Network Learning Trip.
Two professors from Loyola Marymount University rounded out the delegation: Dr. Edmundo Litton, Professor and Department Chair of the Department of Specialized Programs in Urban Education, and Dr. Antonia Darder, Leavey Presidential Chair of Ethics and Moral Leadership at LMU and a scholar of Paulo Freire, a renowned educator known for her revolutionary work in critical pedagogy.
Network Learning Trips are events within the Teach For All global network designed to foster collaboration and continuous learning among participants, often with a more specialized theme. The Philippine Learning Trip focused the theme on critical pedagogy, and how TFP adapts critical theory in its work.
Through a carefully-designed four-day itinerary, the delegation was exposed to the nuances of the Philippine education landscape. The first component of the trip included a series of introductory sessions, including lectures by Dr. Antonia Darder on critical pedagogy and by recognized historian Dr. Ambeth Ocampo on Philippine history, a tour of the Ayala Museum, and sessions to introduce TFP's three core programs.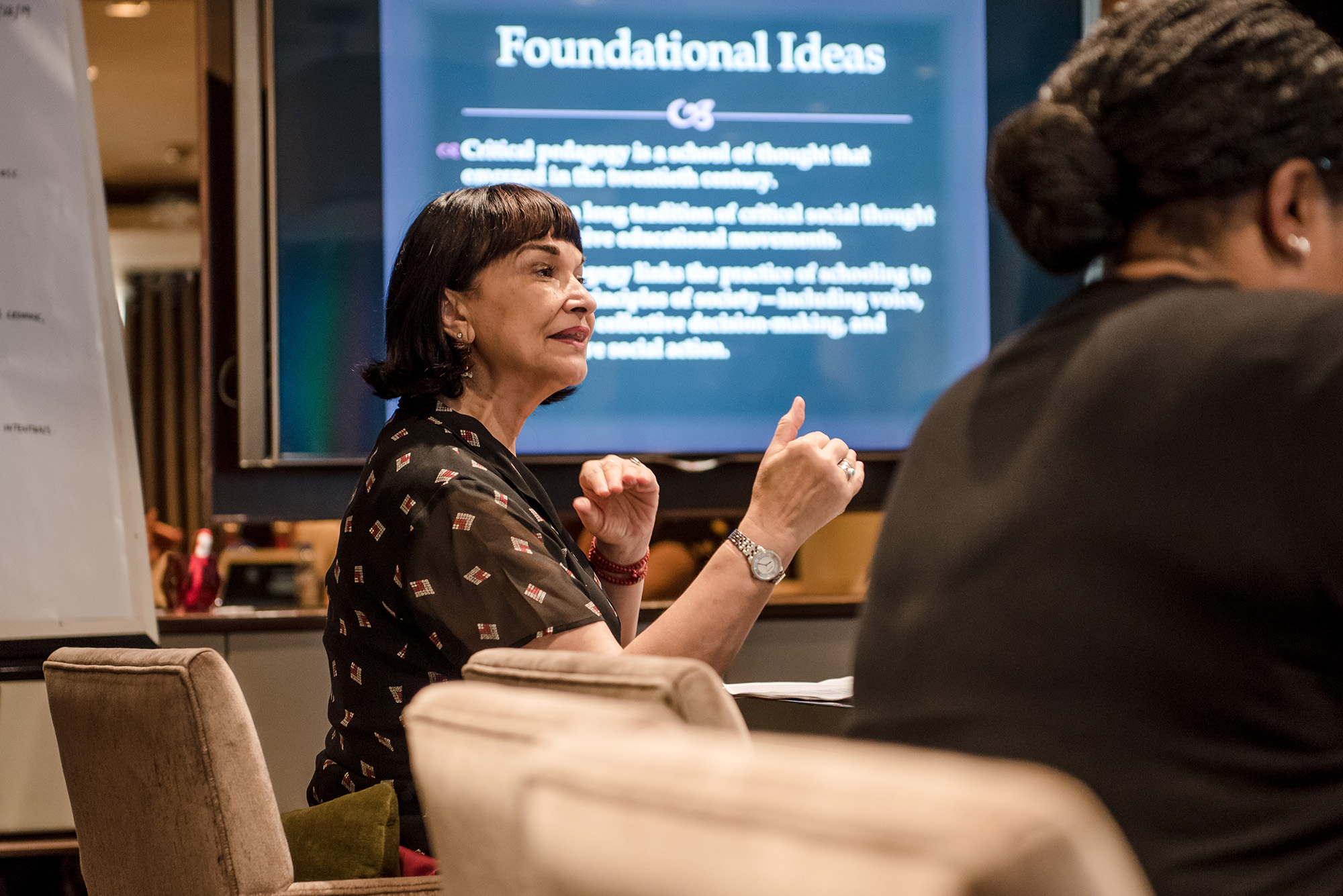 Dr. Antonia Darder laying the critical groundwork for the Network Learning Trip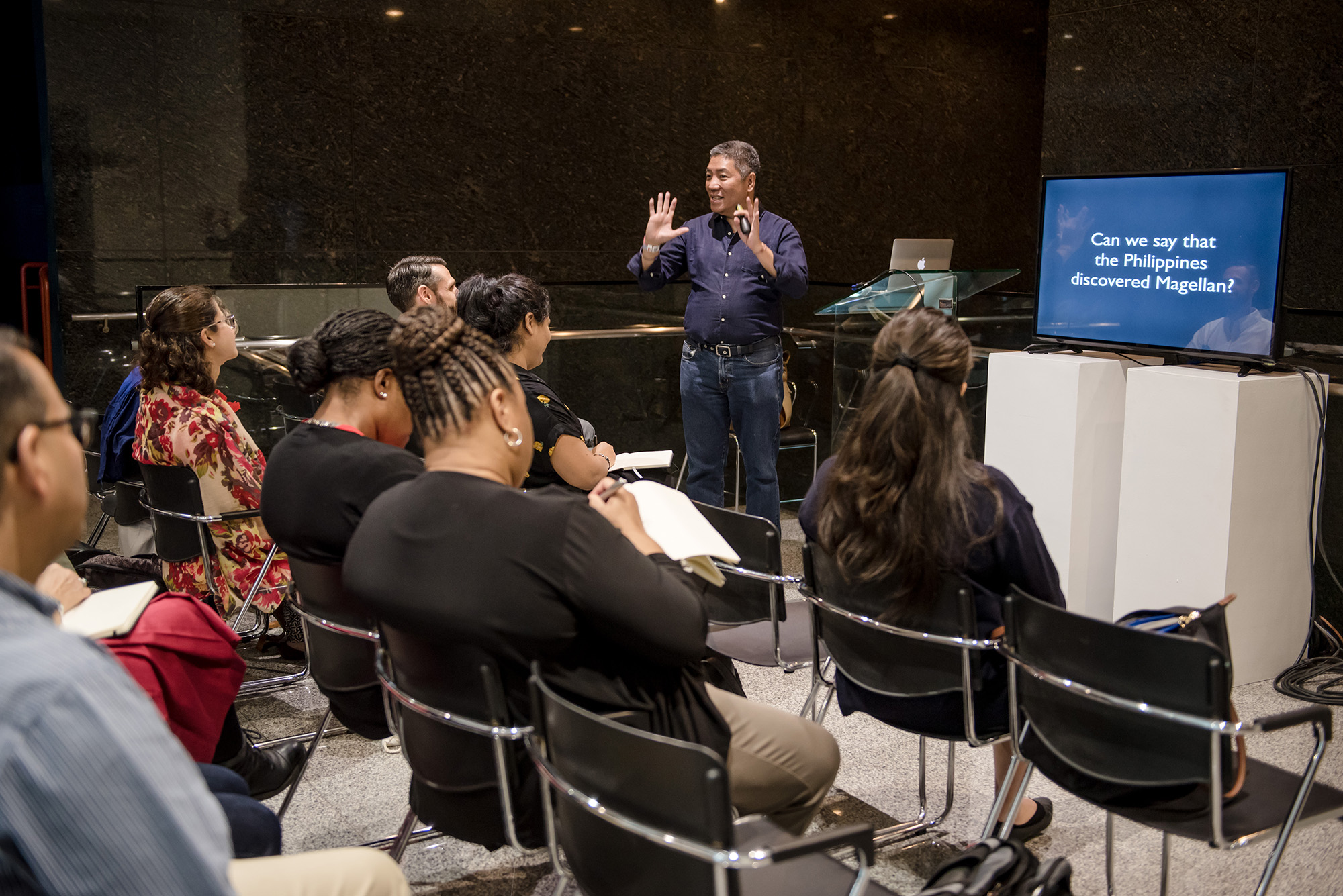 Dr. Ambeth Ocampo making Philippine history come alive at the Ayala Museum
Network Learning Trip participants at the Teach for the Philippines Headquarters
The next day built on the theoretical framework of the first, with a walking tour of Intramuros and school and home visits with the community of Concepcion Elementary School in Marikina City to engage TFP's visitors in dialogue with the local community members and deepen their understanding of everyday life in the area.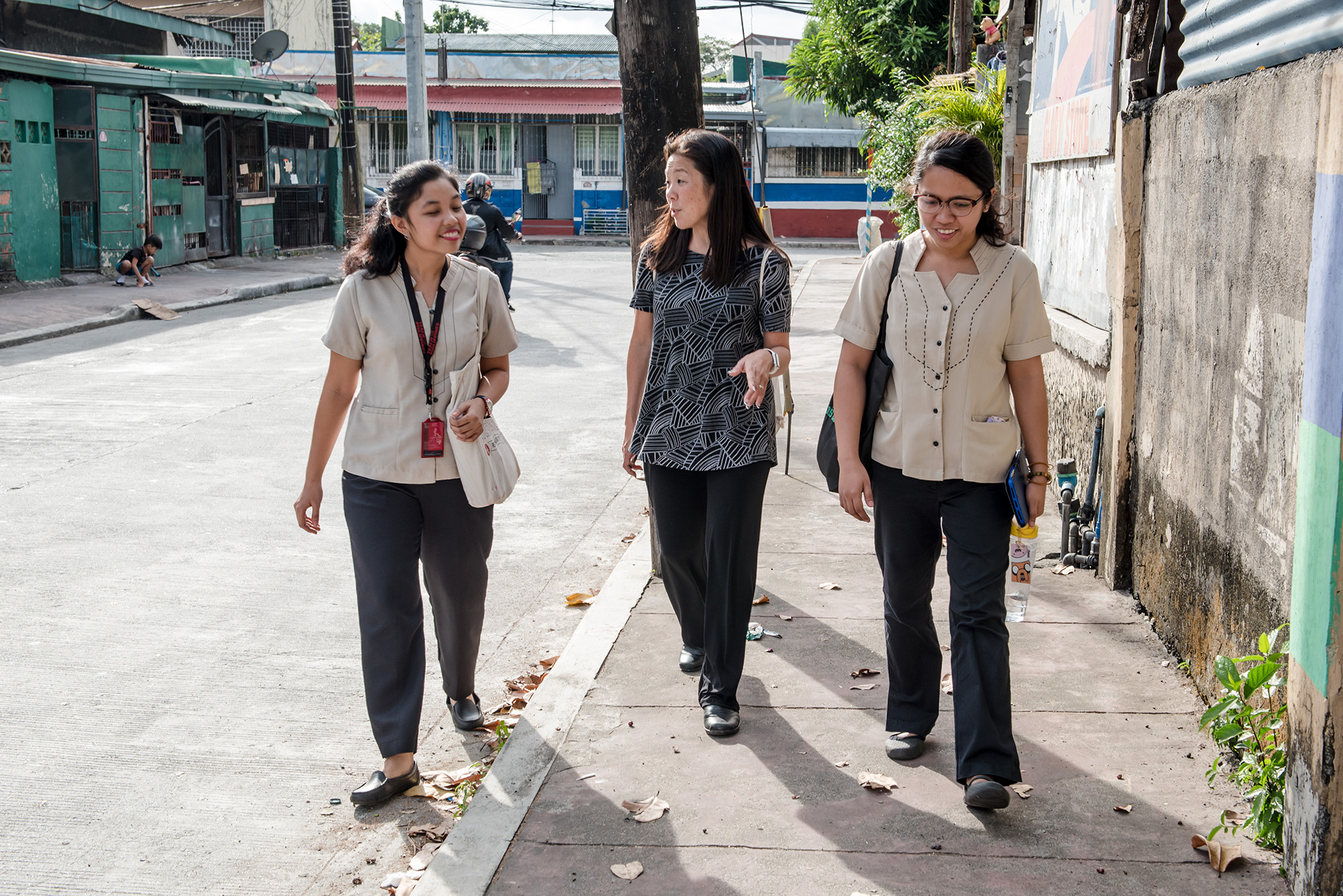 Teach For America – Hawai'i Executive Director Jill Murakami-Baldemor with 2018 Marikina City Teacher Fellows Jen Clemente and Edz Lebrino on their way to a student's house near Concepcion Elementary School
The trip continued with a day spent in the city of Navotas, a TFP Center of Excellence site, which included dialogues with Mayor John Rey Tiangco, Vice Mayor Clint Geronimo, Department of Education City Schools Division Superintendent Meliton Zurbano, and a number of TFP Alumni working as LGU Ambassadors to illuminate the role of local policymakers in education.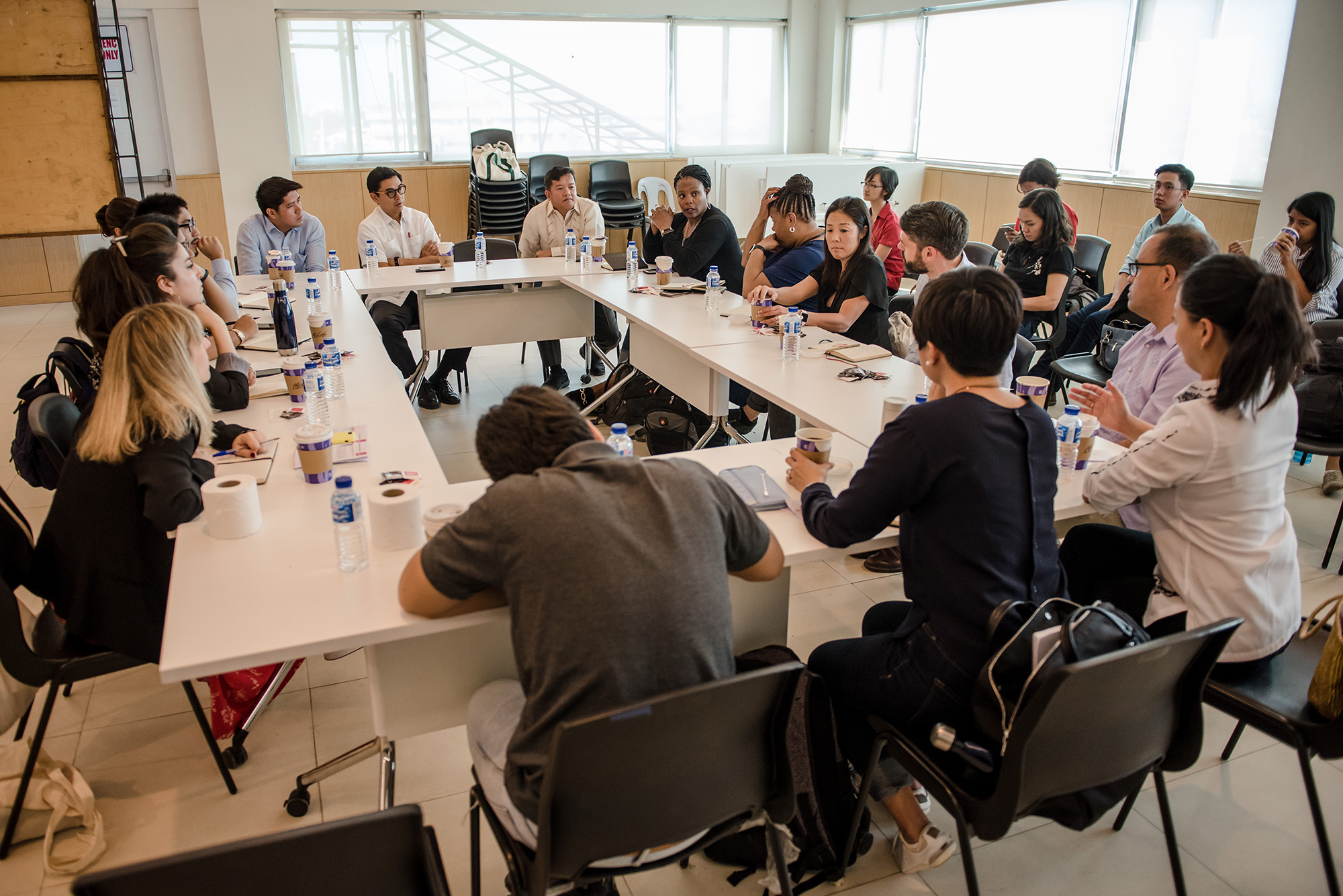 Network Learning Trip participants engaged in a dialogue with Navotas City local leadership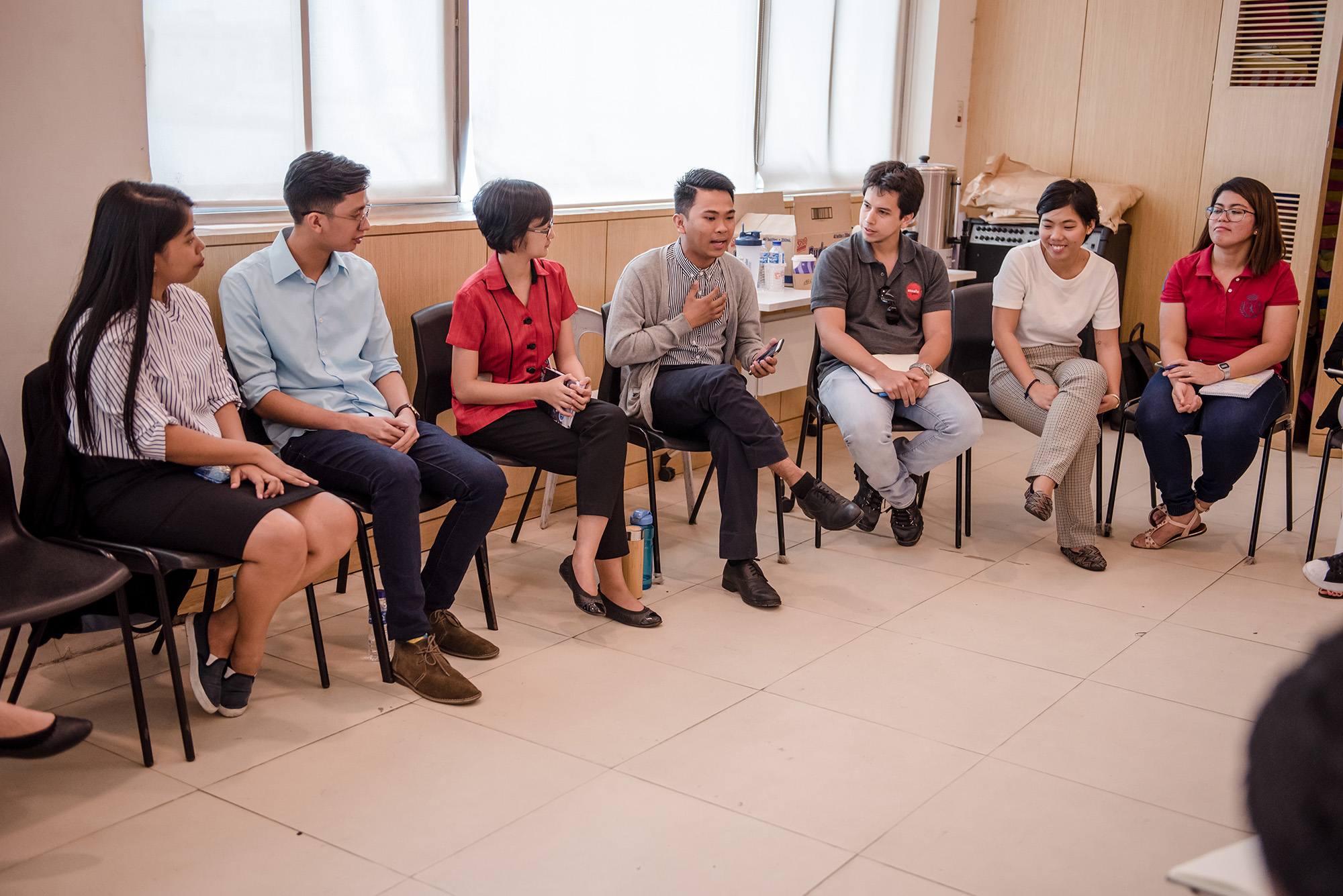 Teach for the Philippines Alumni and Alumni Ambassadors currently working in the local government of Navotas, as well as youth development in local and national organizations
The visitors also joined the community of San Rafael Village Elementary School, and were given the chance to interact with TFP's Teacher Fellows and Teacher Leaders in the community. Teacher Leaders are participants of TFP's core program, the Public School Teachers Pathways Program, a professional development program for public school teachers in the Department of Education.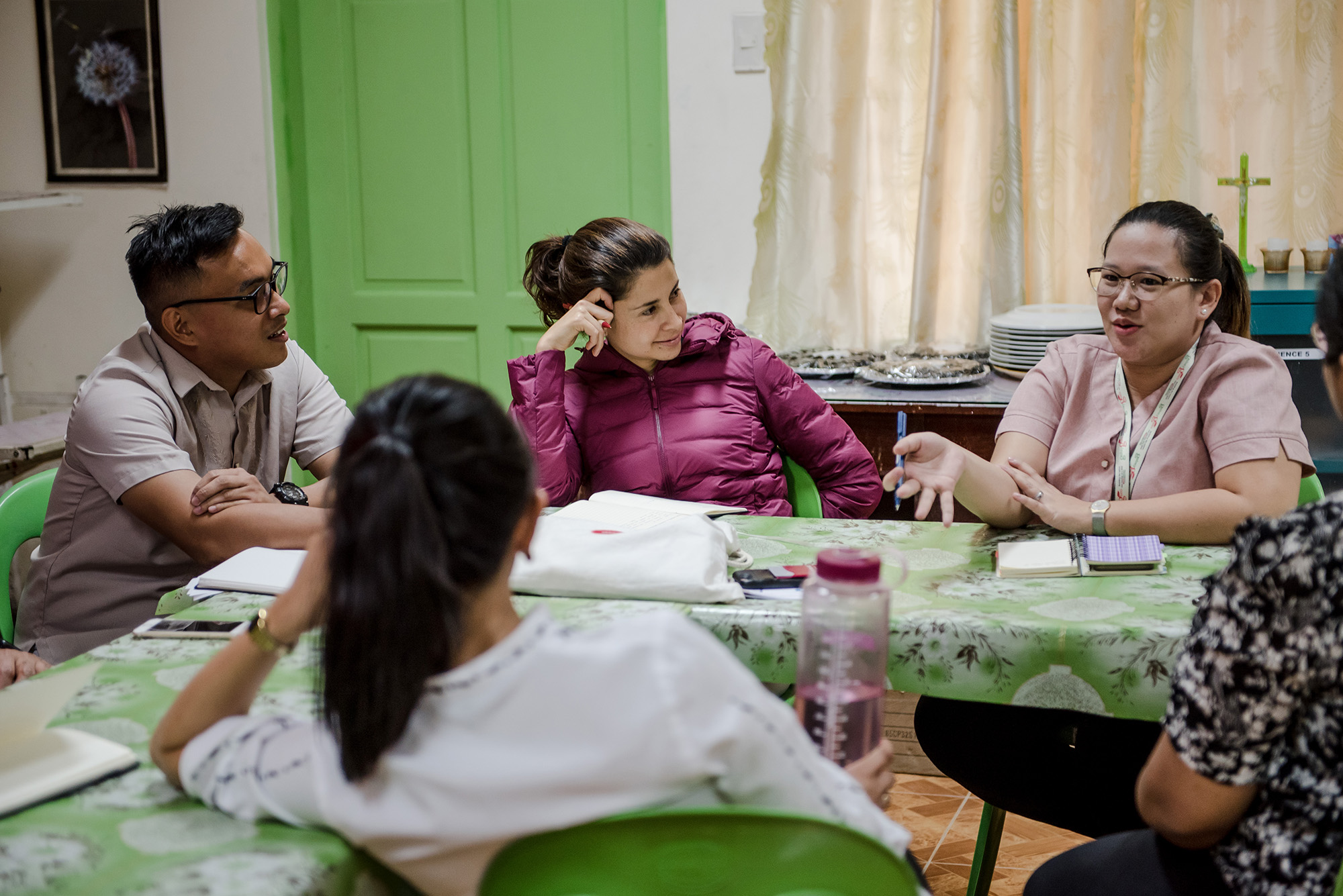 Enseña por Colombia CEO, Margarita Saenz (Center), listening in as Teach for the Philippines Teacher Fellow Christian Cristobal ('17-Navotas) (Left) and Teacher Leader JM Iglesia ('18-Navotas) (Right) describe the Navotas school community context
On the fourth day, participants traveled to the city of Biñan, Laguna, where they engaged in dialogue with two TFP Alumni working in the local government, and another one, as a public school teacher in Laguna. Delegates were then given a chance to meet with Alumni Ambassadors working in educational policy at the legislative and national levels of government, including representatives from the office of Senator Bam Aquino, a champion of education.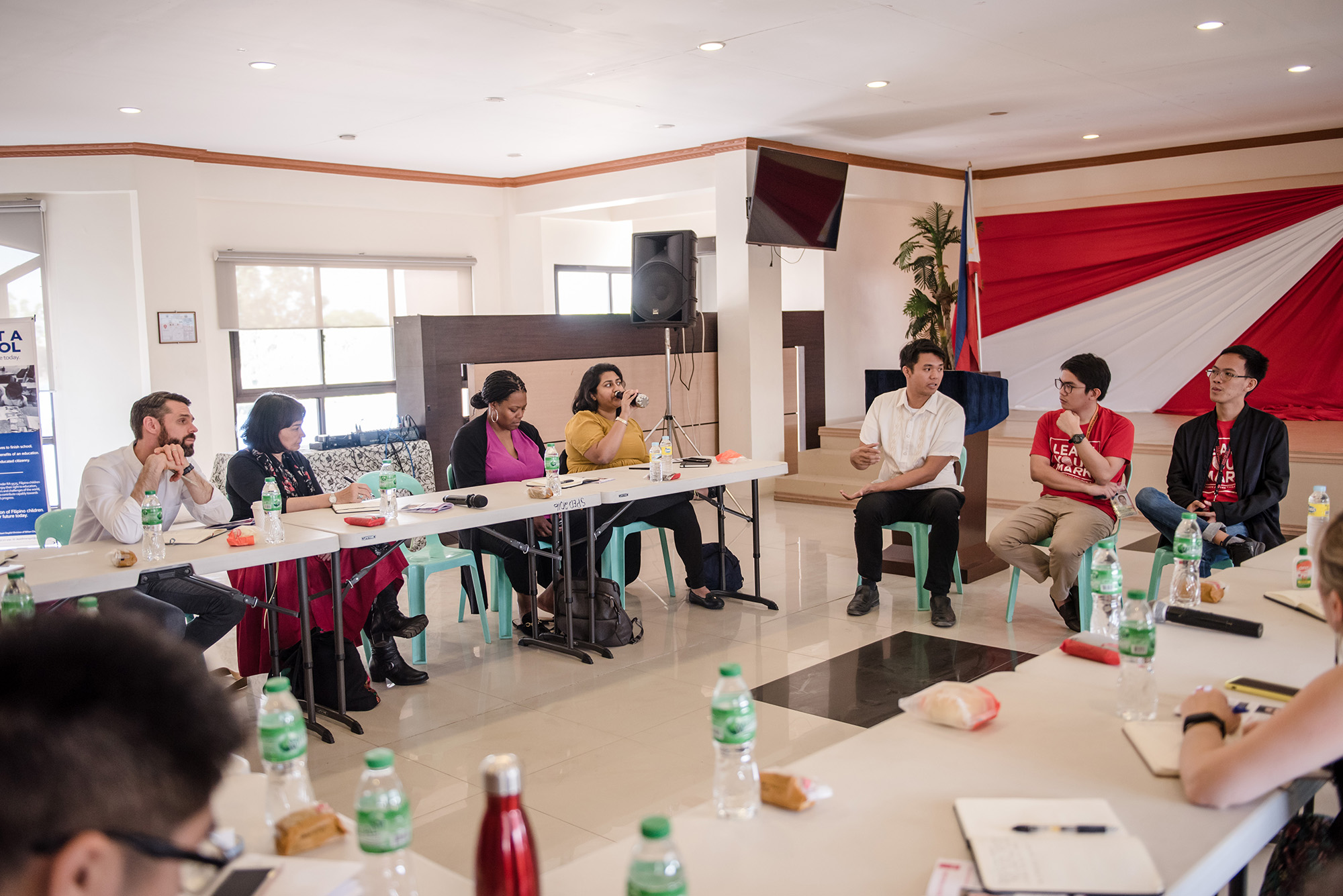 Network Learning Trip participants in a plenary discussion with Teach for the Philippines Alumni in Laguna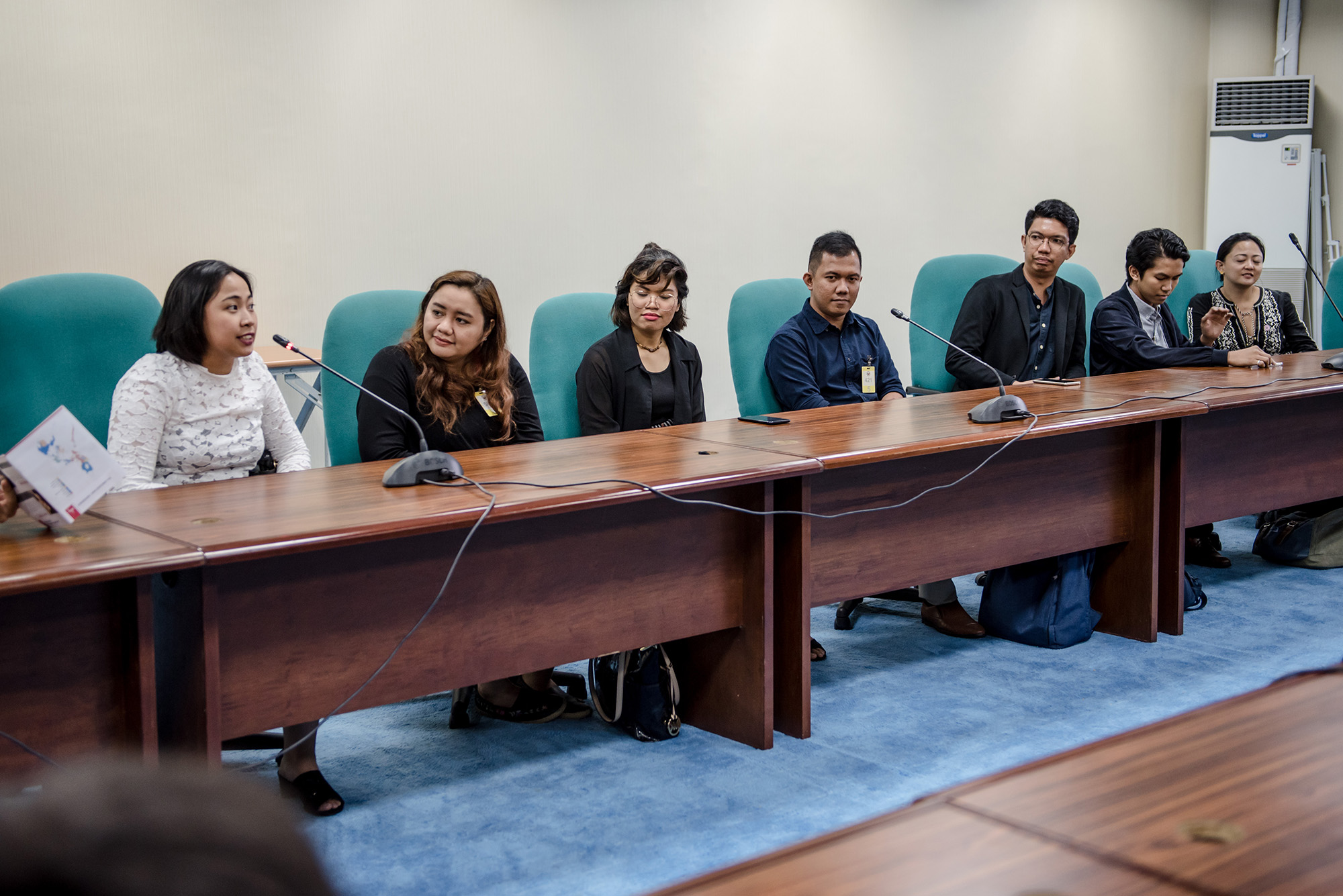 Teach for the Philippines Alumni working in education reform, specifically in program and policymaking in the Department of Education, the Commission on Higher Education, and the Senate Offices
The varied stakeholder experiences drove home the thoughtful approach that TFP takes in designing its initiatives, with delegation member Elisa Goñi of Empieza por Educar stating, "[TFP is] an example to me on how to design a program that is anchored and rooted in its country's history and identity."
The strong engagement that TFP has with its partners – from government to the school communities – also left an impression. Jill Murakami-Baldemor of Teach For America – Hawai'i said, "I [appreciate] the way that you are working in partnership with your system to create systemic change … seeing the progress you have all made gives me much energy and hope."
The official visit ended with a casual dinner back at Poblacion, Makati City where the international delegates enjoyed a night of fellowship, celebrating the friendship and shared advocacy that brought them together.
Friday, February 1, saw an extension of the trip with Dr. Antonia Darder's lecture on critical pedagogy entitled, "Pedagogy of the Oppressed to a Pedagogy of Love: A Freirean Praxis for our Time," at the Ateneo de Manila University.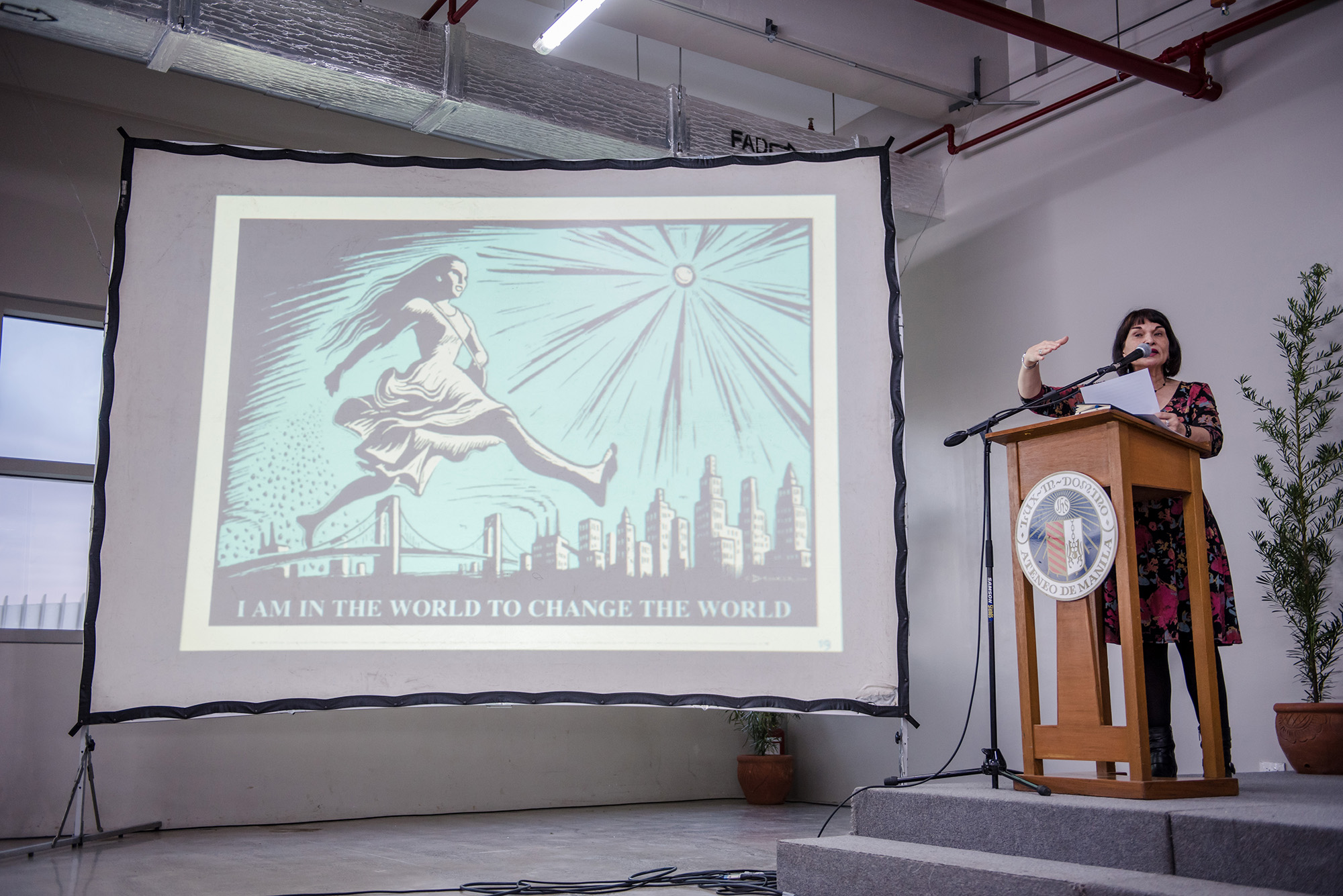 Dr. Antonia Darder delivering her lecture at the Ateneo de Manila University
Jing Pei Goh-Asmala of Teach For All said, in parting, "A week of the Teach for the Philippines community left me with a sense of hope for what is possible: you showed us how you create and build a new narrative for your nation and what it means to 'lead' in this chaotic context."
Participants spoke highly of the learning experience they gained through the trip, with one expressing sentiments shared by Teach for the Philippines: "I look forward to continuing this dialogue through our lifetime."