Teach First Founder and CEO and Teach For All Co-Founder and President Brett Wigdortz paid Teach for the Philippines a visit this week. During his brief visit in Manila with his family, Brett took some time out of his schedule last Tuesday, May 14, to have an informal Q&A session with the members of the Teach for the Philippines team. Throughout the session, the staff was able to ask him questions about what he has learned since founding Teach First in 2002.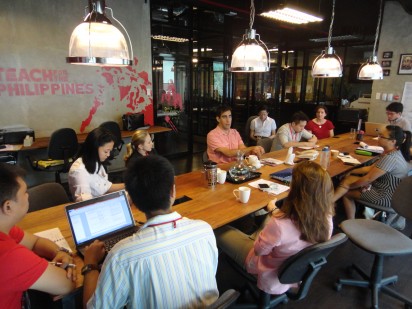 After the all-team Q&A session, the team broke out into their respective functions, and Brett sat down with each functional department to address specific needs and concerns.
Later in the afternoon, Brett took his family to Ateneo de Manila University, to visit the 2013 Cohort at Summer Institute, where he told his story in front of the Fellows.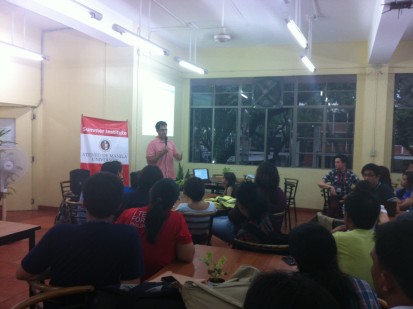 Brett's story was inspiring for the Fellows, especially when he described the type of commitment that the Teach For movement requires.
Brett @wigdortz speaking about @teachfirst in UK: It's a 2 year commitment to your school, but a lifetime commitment to this mission.

— Gian Karlo Dapul (@gkdapul) May 14, 2013
The Teach for the Philippines team would like to express its heartfelt gratitude and appreciation to Brett Wigdortz and his family for spending time with us and sharing invaluable advice as we get closer towards the first school year for our Fellows. Thank you, Brett, for leaving your mark on us!