We launched our partnership with the Quezon City local government and the Department of Education by participating in Brigada Eskwela today. Teach for the Philippines Fellows joined their principals and co-teachers at their respective placement schools in Quezon City to clean classrooms and hallways in time for the opening of classes this June. Meanwhile, our staff, friends, and other members of the Teach for the Philippines community took part in the program by cleaning six classrooms and one hallway on the third floor of San Diego Elementary School in Batasan Hills, Quezon City.
Among those present at Brigada Eskwela in San Diego Elementary School were Teach for the Philippines co-founders Elizabeth E. Zobel, Margarita L. Delgado, and Clarissa Isabelle L. Delgado and Department of Education Undersecretary for Regional Operations Lino Rivera. Through Brigada Eskwela, Teach for the Philippines hopes to be deeply integrated into the school communities before their inaugural cohort of 54 Fellows begin teaching in ten high-need public schools in Quezon City under the progressive leadership of their respective principals.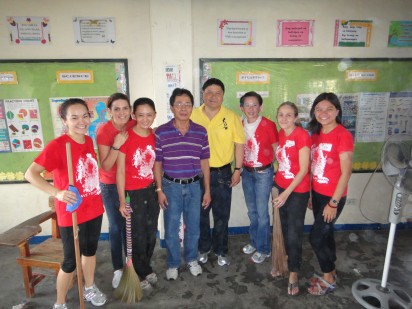 Our Fellows also met most of their co-teachers at their placement schools for the first time today. Brigada Eskwela served as an opportunity for them to foster relationships with their co-teachers and the communities they will be working with for the next two years.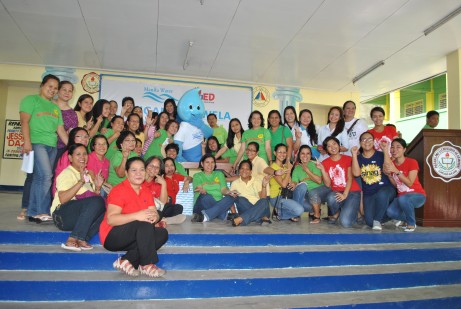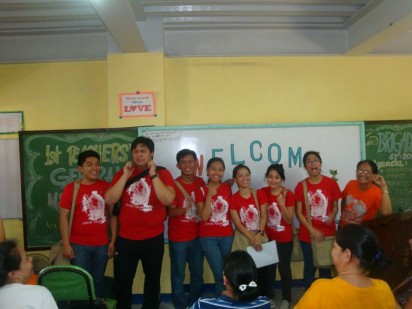 Popularly known as Brigada Eskwela, the National Schools Maintenance Week was established in May 2003 and brings together teachers, parents, and members of the community every third week of May to work together as they repair and prepare public schools for the opening of classes. Private institutions and individuals and local government units have also contributed in generating resources for the initiative in the spirit of bayanihan. During the week-long event, many volunteers participate by contributing their skills and time, doing minor repairs, painting and cleaning the school campuses.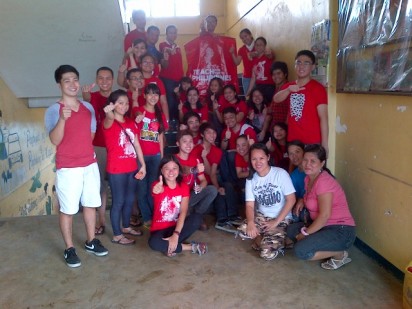 Truly, Brigada Eskwela is all about the spirit of bayanihan and getting the whole community involved. Brigada Eskwela will continue for the rest of the week until Friday, May 24, 2013. San Diego Elementary School, along with all of our placement schools, will continue to take in volunteers through the week. They will also be accepting donations of cleaning materials throughout the week. Any cleaning materials left over after Brigada Eskwela will be turned over to the school following the event.