DZMM-TLC (Teaching, Learning, Caring), the public service arm of ABS-CBN DZMM Radyo Patrol 630, has initiated a partnership with Teach for the Philippines, with one of those initiatives being to conduct community outreach activities in our ten placement schools.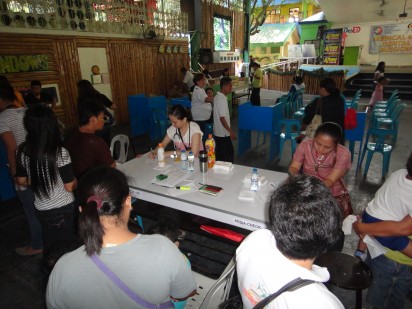 On June 28, 2013, DZMM-TLC visited the first of our ten schools, Commonwealth Elementary School, to reach out to the school's community through various activities. Among the activities that were held on campus were a medical mission for the students and their parents. The medical mission included dental and dermatological check-ups, along with general check-ups, as well. As early as 8 AM, parents and students were already lining up at the school's covered court, as the normally lively Commonwealth Elementary School campus became even more vibrant throughout the day.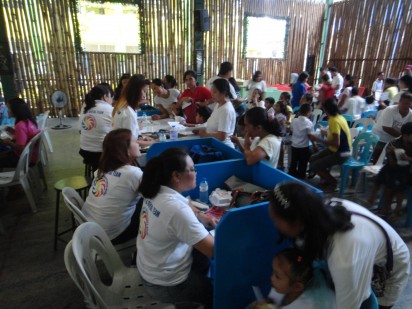 ABS-CBN TV personality Winnie Cordero also participated in the event as she read a story to a class of Grade 1 students. Tita Winnie, as she was called in class, captivated her students with her engaging and animated storytelling, which left the kids wanting more by the end of the session.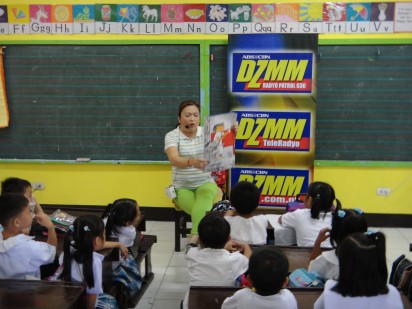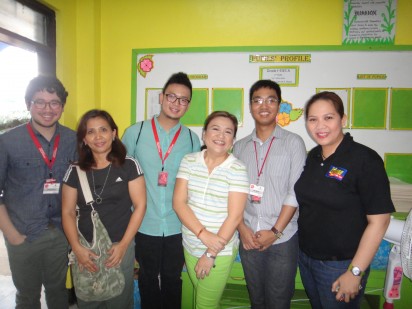 Shell was also present at the event, as they conducted an art workshop with the five of the recent winners of the Shell National Students Arts Competition. Dale M. Erispe of Technological University of the Philippines, Morgan Martinito of University of the East Caloocan, Hyacinth Lyn Laoke of University of the Philippines Diliman, Ronante Maratas of Feati University, and Mark Lester Espina of EARIST all took some time out to leave their mark on a classroom of students by sharing their skills in watercolor painting.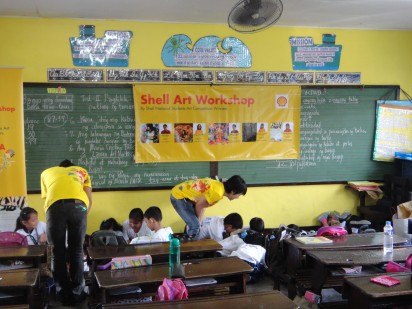 The five young artists spent the morning guiding the students, who were divided in groups, into creating their own murals that featured their hopes and dreams.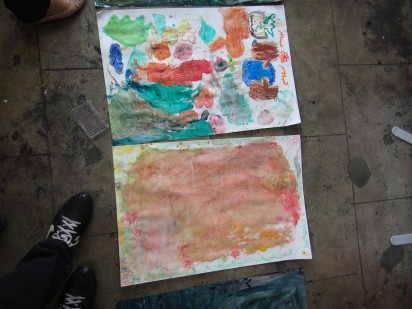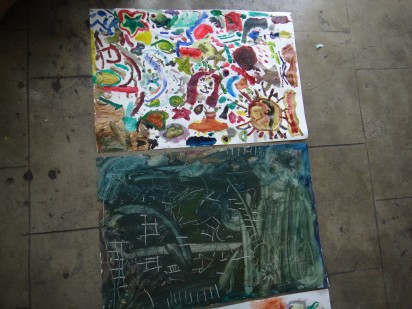 The children at Commonwealth Elementary School were also graced by the presence of Eldar the Wizard and the Princess from Enchanted Kingdom, who spent the morning taking photos with the students! Students and parents alike formed long lines throughout the morning to have their photos taken with the Enchanted Kingdom characters.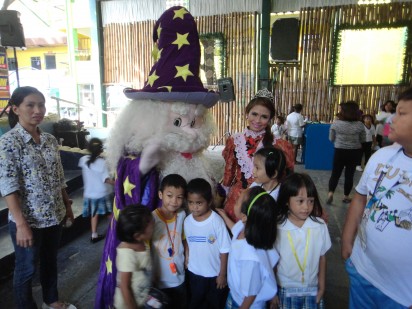 Thank you very much to everyone who took part in today's DZMM-TLC event and left their mark to make sure it was a success! We'll see you at the next DZMM-TLC event set for next month at Pasong Tamo Elementary School!
For the full album of photos from the DZMM-TLC visit to Commonwealth Elementary School, click here.