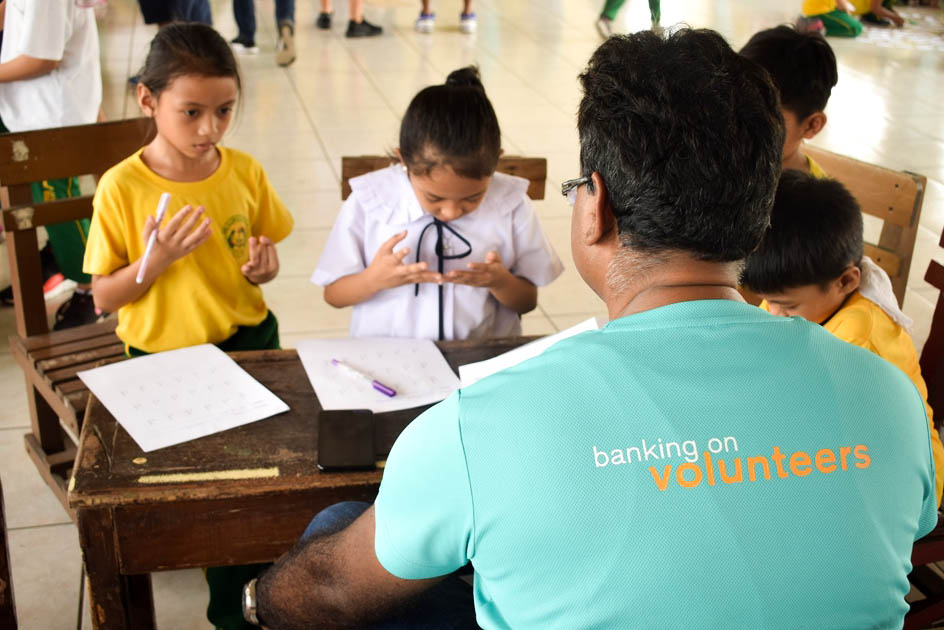 Last October, Credit Suisse (CS), a leading global financial services holding company and education champion, held a cross border trip to give back to public school communities as part of their Volunteer Engagement Program with Teach for the Philippines (TFP).
The two-day activity happened on October 20-21, 2017. 40 CS employees from across their Asia Pacific offices engaged with the students and communities of Malanday Elementary School in Marikina City and San Roque Elementary School in Navotas City.
Volunteers spent their first day with 40 Grade 3 students from Malanday Elementary School. In the morning, CS volunteers facilitated a financial literacy workshop together with TFP Alumnus Fellow and Junior Ipon author Kevin de Guia. By simulating daily life as well as emergencies, the workshop aimed to teach students the value of money and wise spending habits.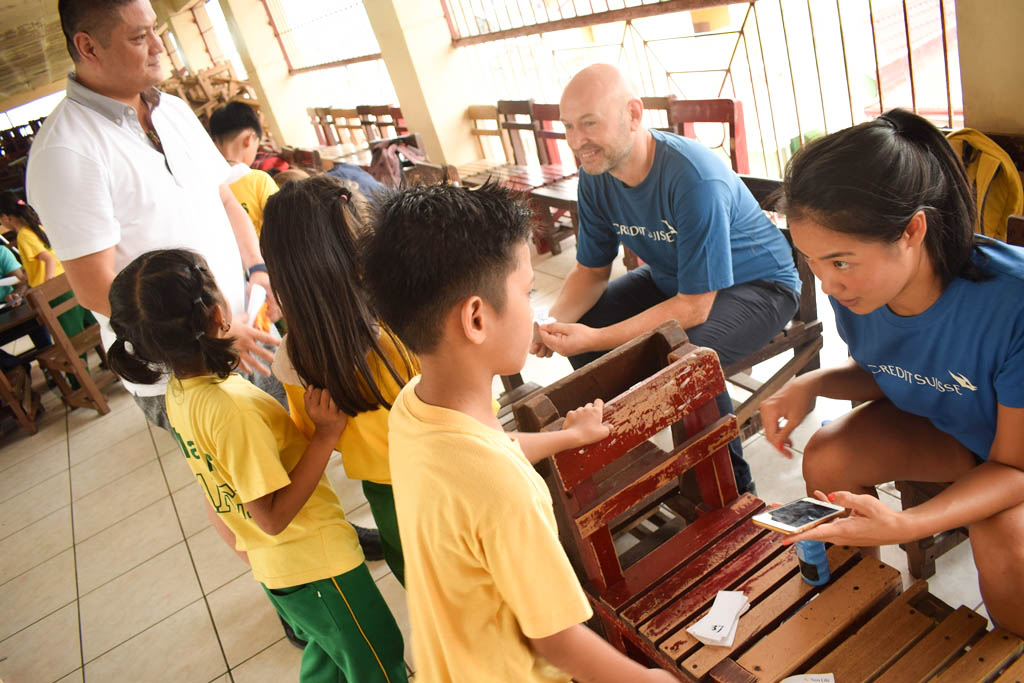 After the workshop, volunteers treated students to a trip to Bonifacio Global City in Taguig where they explored the fascinating world of science at The Mind Museum.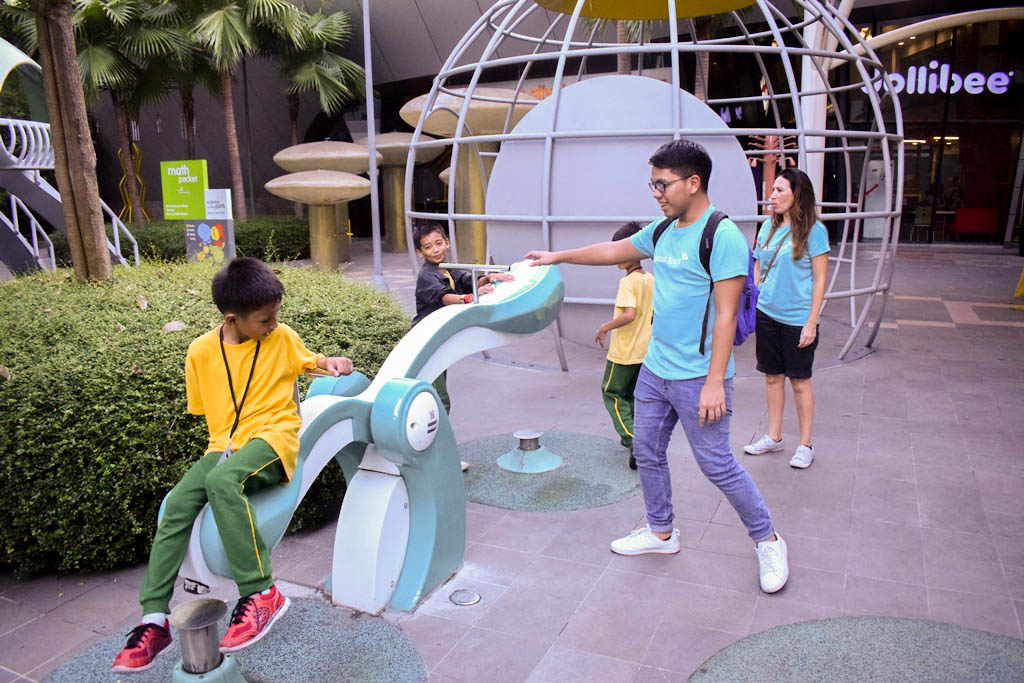 Day 2 found the CS volunteers at San Roque Elementary School in Navotas City for a Renovate to Educate activity. Renovate to Educate aims to forge public-private partnerships to improve learning conditions for public school students by repairing broken chairs and tables, repainting classrooms and corridors, and building bookshelves as well as other useful furniture.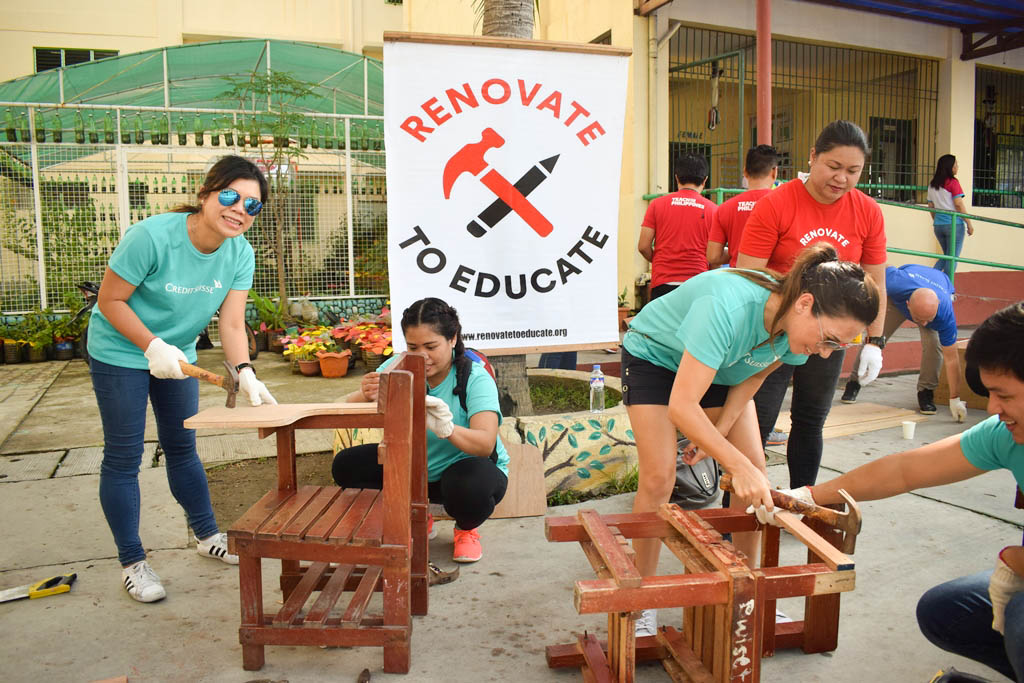 The CS volunteers further immersed into local culture through a lunch program that the San Roque Elementary School Teacher Fellows organized. Present at the event was the school principal Mrs. Preciosa Cabinbin who gave thanks to the volunteers, as well as Marvilyn Hipolito, Grade 3 student at San Roque Elementary School, who expressed gratitude on behalf of her fellow students:
"Today, because of your help in renovating our facilities we feel that […] we have a friend in you. I can already see the happiness that your kindness will bring to my fellow students. All your hard work will truly make so many students happy."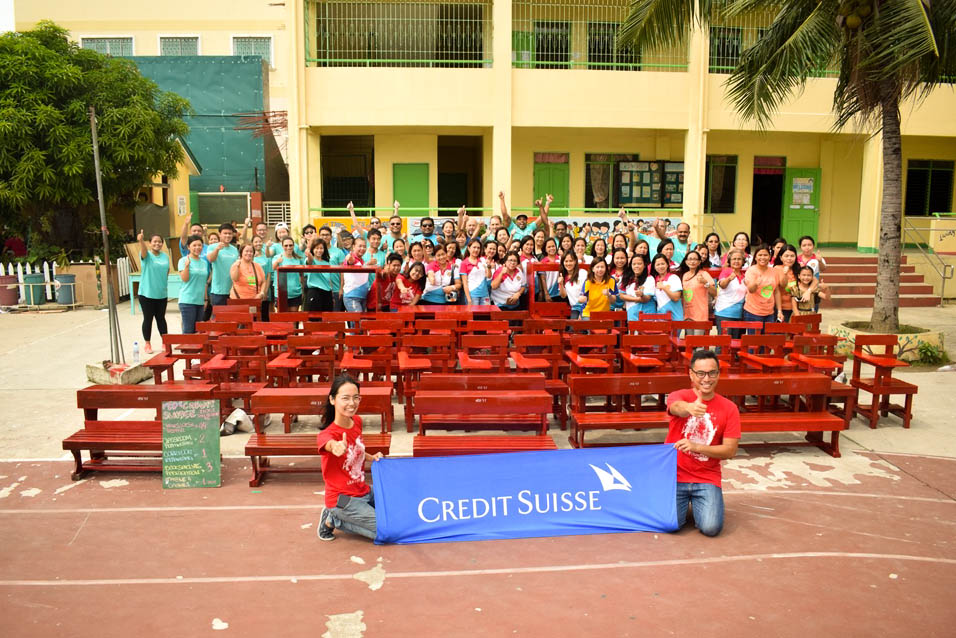 The two-day Volunteer Engagement Program aims to present CS employees with the country's education landscape, as well as to provide public school students with opportunities that lie beyond the four walls of the classroom. Credit Suisse is a strong champion for education equity worldwide, and provides support for the Teach for the Philippines Fellowship Program in Mindanao.