Last November 23 and 24, 2018 Credit Suisse  built on their strong tradition of employee volunteerism and education advocacy through another two-day volunteer engagement event spent with the Aplaya Elementary School community in Sta. Rosa Laguna.
Over 20 Credit Suisse volunteers from their Hong Kong, Singapore, and Manila offices participated in the activities. The first morning saw Credit Suisse volunteers and Teach for the Philippines staff facilitating a financial literacy workshop for the students, including a storytelling session and an Araw sa Palengke (Day at the Market) activity.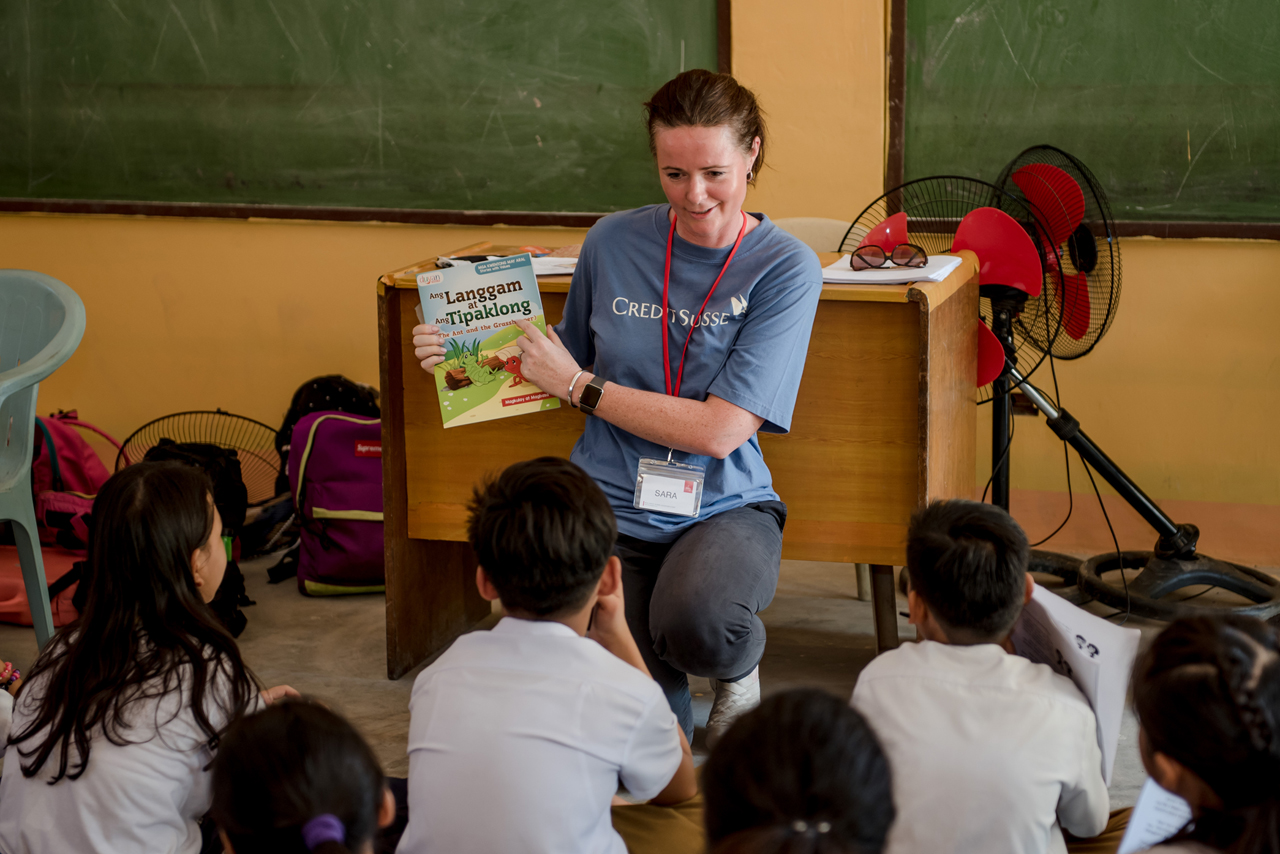 The kids were divided into two groups of sellers and families to act out a day at the market, with the goal being to learn proper budgeting, saving, and wise spending. Credit Suisse volunteers acted as guides for the students in the exercise, advising "families" on what to buy and how these items could be used, while the "sellers" were given recommendations on what promos could be used to attract customers – including discounted prices and even free massages.
The students shared their thoughts on the activity later on, including the various lessons they learned. Speaking on the value of coins, one mentioned, "Mahalaga ang barya kasi po pwedeng ihulog sa alkansya, atsaka panukli po kapag magbebenta ka. Kapag walang barya, sasabihin, 'Keep the change!' Sayang din po 'yung barya kasi pera din 'yun." (Loose change is important because you can save them or use them as change for your business. When (vendors) have no change, (customers) say, 'Keep the change!' That's a waste, because it's still money.)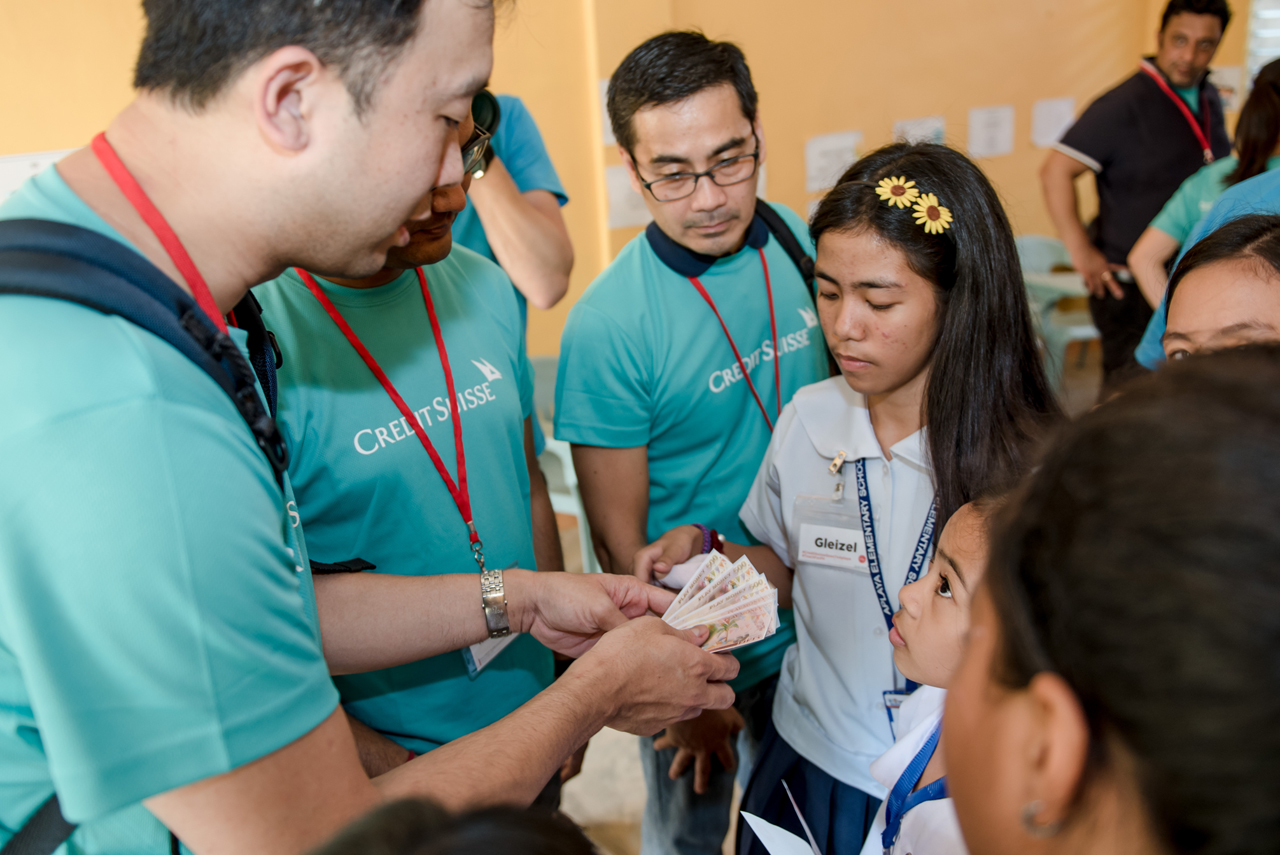 The day continued with a visit to the Museo ni Rizal in Calamba, Laguna, a museum built to replicate the childhood home of Dr. Jose Rizal, the Philippines' national hero. Credit Suisse volunteers and students alike were treated to a guided tour, which allowed them to learn more about Jose Rizal's life and work.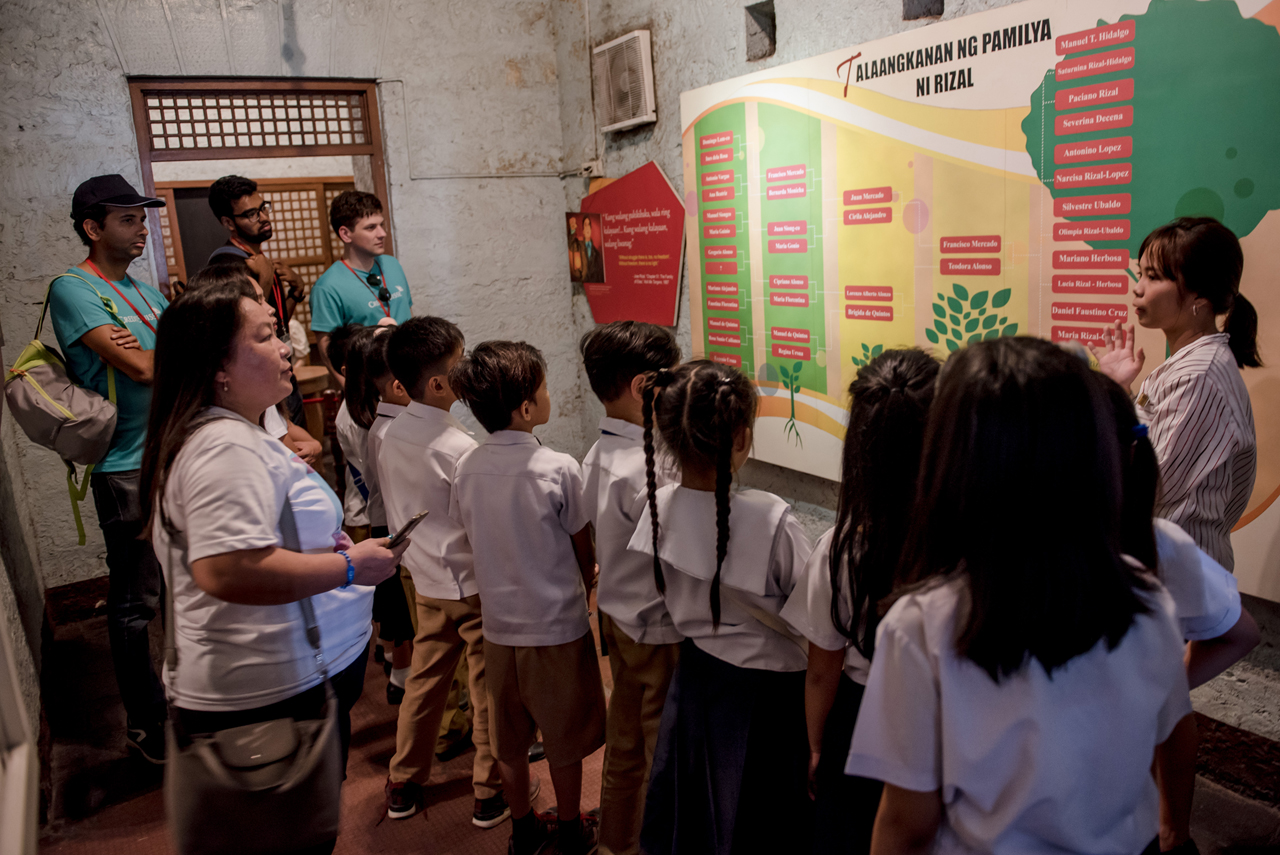 On Day 2, the volunteers visited Aplaya Elementary School for an activity with Renovate to Educate (rED). rED is an organization dedicated to "reconstructing" and the classroom experience through renovation projects to meet the infrastructure needs of public schools. CS employees split into three different groups, and together with volunteers from the rED nation, Aplaya teachers, and members of the community, repainted classrooms and built blackboards and bookshelves.
"It was a pleasure to experience the enthusiasm and energy of the dedicated fellows at Teach for Philippines and to spend time with the children who are thirsty for knowledge." Doris Hui, Legal, Investment Banking and Capital Markets (Asia Pacific, Credit Suisse) says, "Repairing and building classroom furniture with Educate to Renovate was laborious but it was a highly rewarding experience upon seeing the final results of our work!"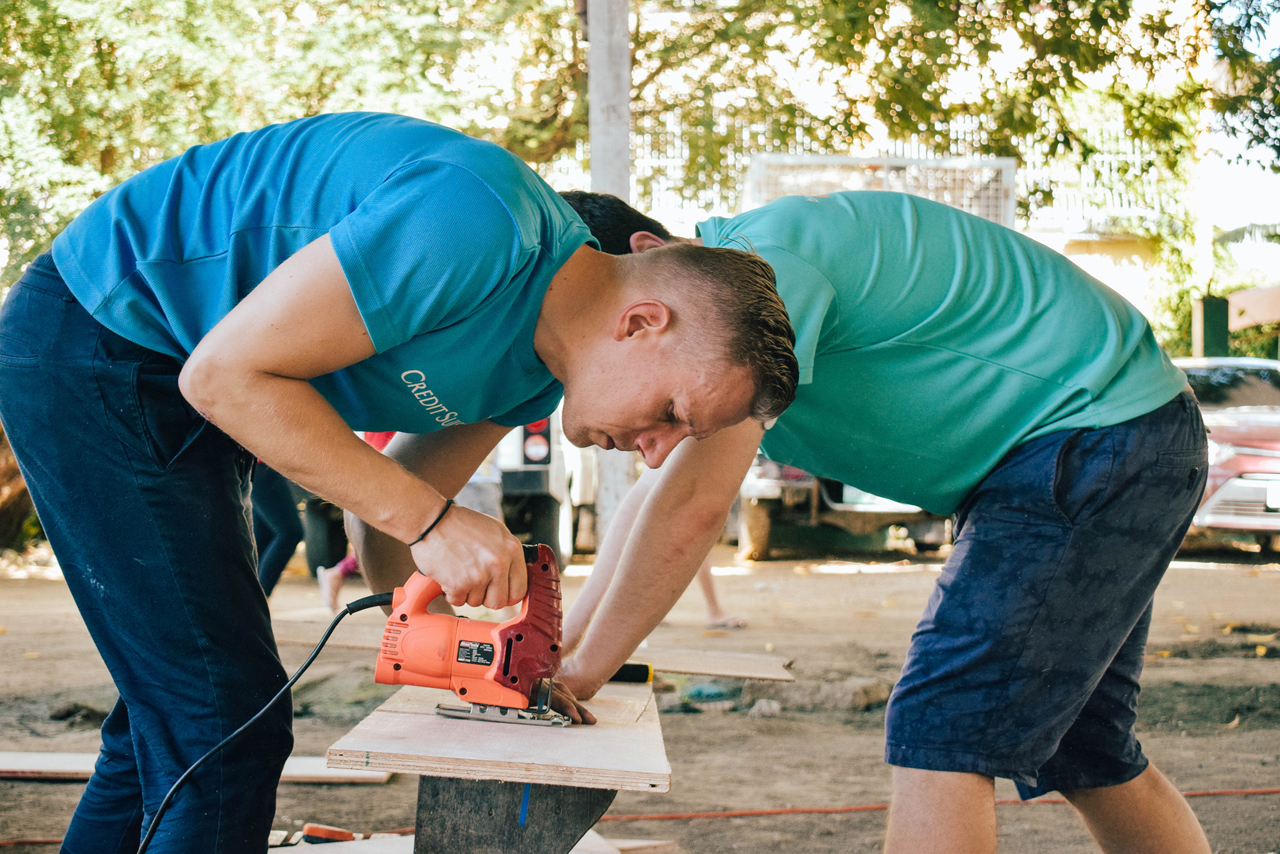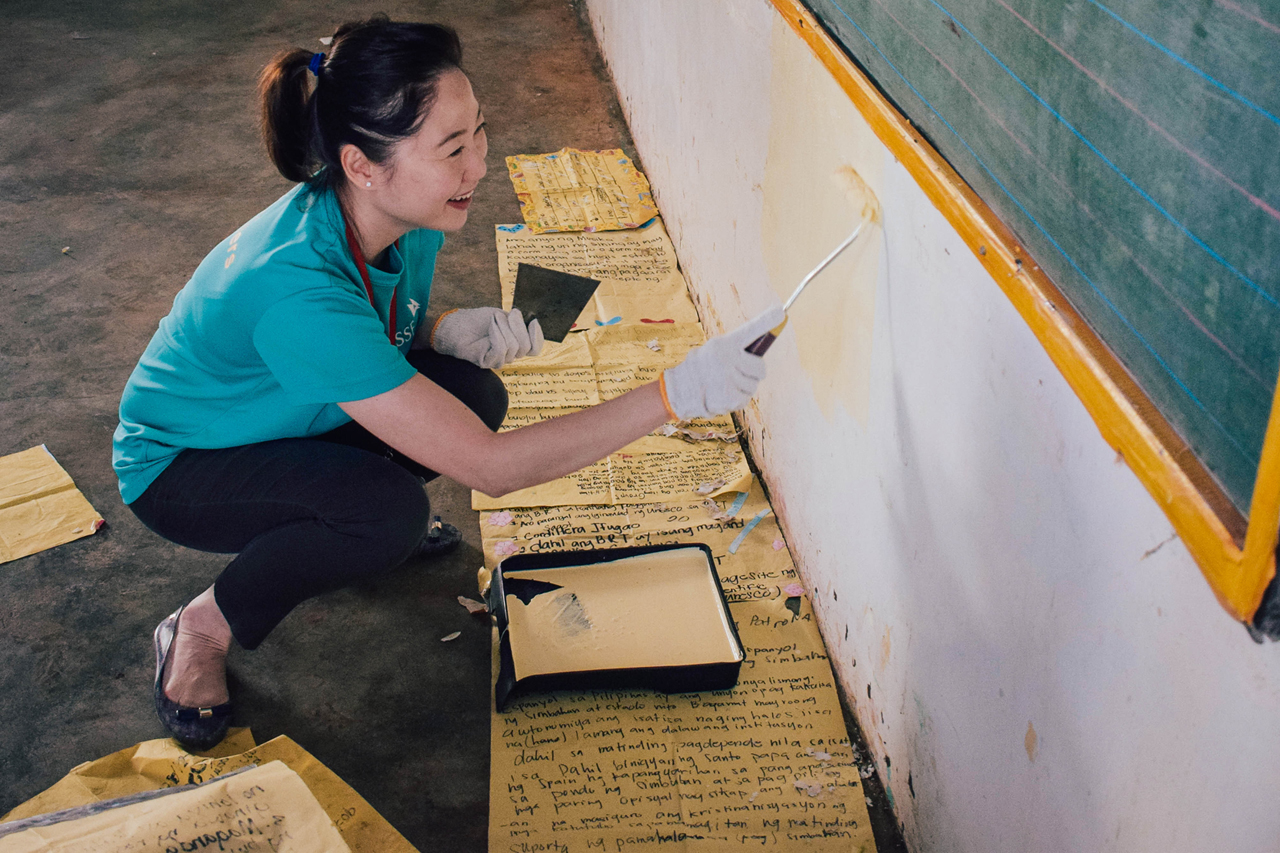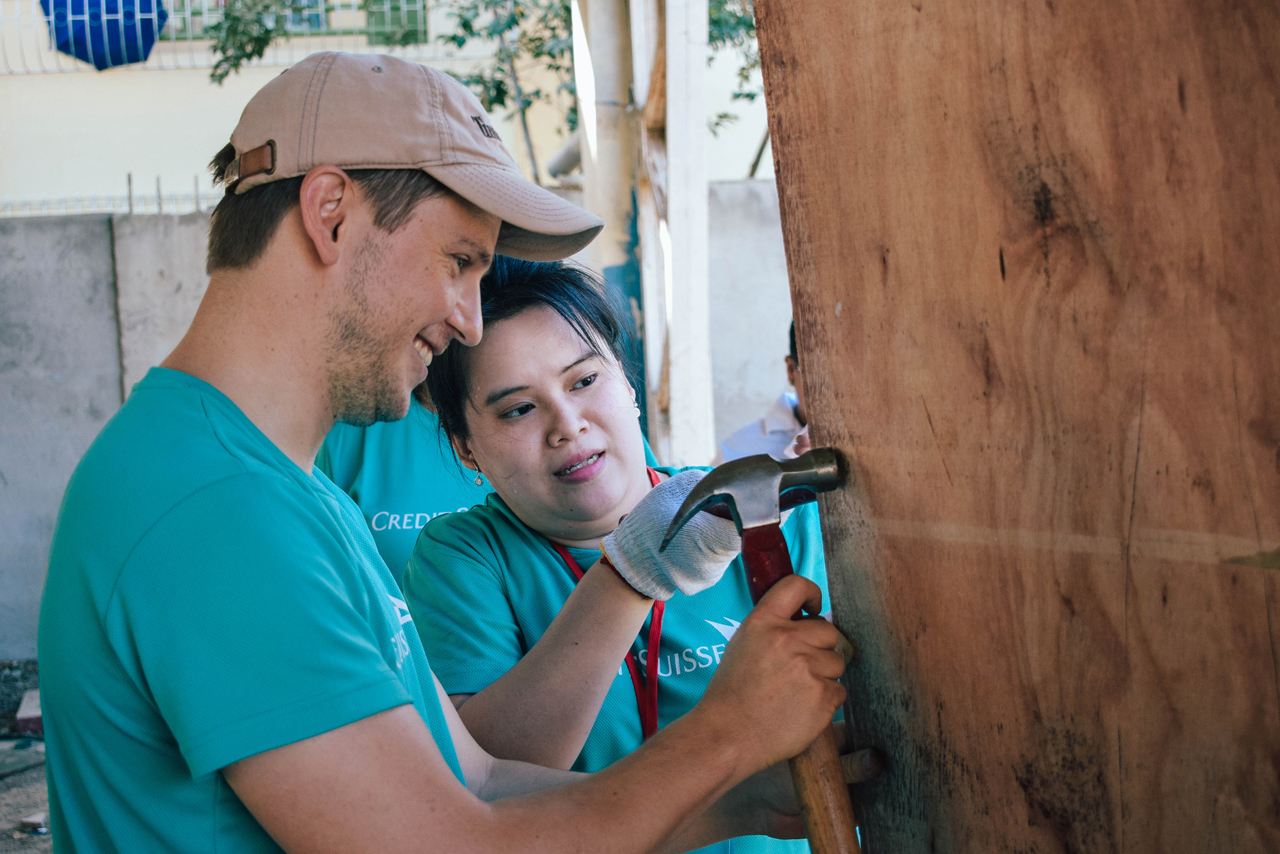 After a morning of hard work, Credit Suisse volunteers sat down to a boodle-fight style lunch with the students and their parents, as well as teachers and other staff. To thank Credit Suisse, the students prepared a couple of performances organized by the teacher-fellows, including the short play that garnered them a merit award at the 2018 International Science Drama Competition in Malaysia last July.
"Visiting Teach for Philippines (TFP) was a real eye opener for me. This trip enabled us to see first-hand the school environment and hear from the teachers and students, all of which enabled us to gain a much deeper appreciation for the challenges they face on a daily basis. We were all very touched that the teachers and students stayed back on a Saturday afternoon and put up a fantastic performance for the Credit Suisse team." says Ivan Lim, from the Strategic Advisory & Private Asset Group at Credit Suisse, "Overall I thought the TFP organization and staff were really top notch in terms of their professionalism and dedication. What really stood out to me from the trip was the passion that the TFP teachers showed towards their work and students."
School principal Ma. Cristina Pigollo also expressed gratitude on behalf of Aplaya Elementary School, telling the volunteers that they had embodied the spirit of bayanihan – of being united as a community to achieve a common goal – towards creating an environment more conducive to learning.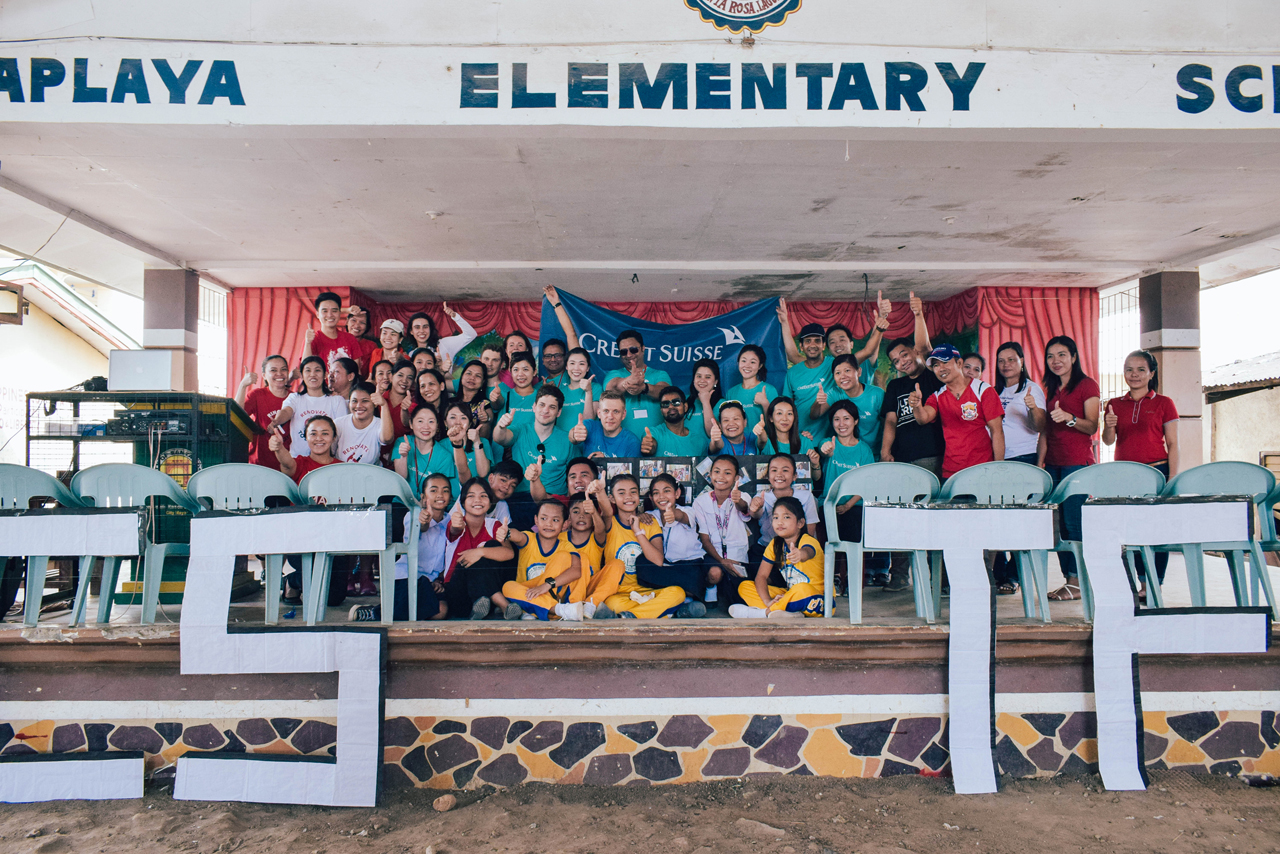 Credit Suisse AG
Credit Suisse AG is one of the world's leading financial services providers and is part of the Credit Suisse group of companies (referred to here as 'Credit Suisse'). Our strategy builds on Credit Suisse's core strengths: its position as a leading wealth manager, its specialist investment banking capabilities and its strong presence in our home market of Switzerland. We seek to follow a balanced approach to wealth management, aiming to capitalize on both the large pool of wealth within mature markets as well as the significant growth in wealth in Asia Pacific and other emerging markets, while also serving key developed markets with an emphasis on Switzerland. Credit Suisse employs approximately 45'560 people. The registered shares (CSGN) of Credit Suisse AG's parent company, Credit Suisse Group AG, are listed in Switzerland and, in the form of American Depositary Shares (CS), in New York. Further information about Credit Suisse can be found at www.credit-suisse.com.
Teach for the Philippines
Teach for the Philippines (TFP) is a for-purpose organization that works to provide all Filipino children with access to inclusive, excellent, and relevant education. TFP enlists some of the country's most promising young leaders to teach in public schools for two years, as well as existing public school teachers within school communities who have enormous potential for leadership. Through training and experience from the classroom, Teach for the Philippines transforms the nation's young leaders into lifetime advocates for education equity. For more information, please visit www.teachforthephilippines.org.