Sep 25, 2023 (MANILA): World Literacy Day serves as a poignant reminder of the importance of literacy, worldwide and in Southeast Asian countries. The reading scores of these countries in the Programme for International Student Assessment (PISA) assessment fall below the OECD average of 487, with Malaysia at 415, Thailand at 393, and the Philippines at 340. This data underscores the pressing need to address literacy challenges in these regions.
The literacy problem has been exacerbated by school closures during the COVID-19 pandemic.   Learning loss is an issue faced by public schools globally, particularly affecting high-need schools where students come from lower socio-economic backgrounds. With the increase in time away from school, students are also more likely to be subjected to 'learning loss.' UNICEF's analysis shows that "many countries with learning loss is proportional to the duration of school closures – and around the globe, schools for 168 million young people closed for almost a full year."
Across three countries in Southeast Asia, SC Johnson has partnered with the Teach for Malaysia, Teach for the Philippines and Teach for Thailand to improve literacy and provide quality education through its support of each organisation's core Fellowship Programmes as well as other Leadership and Student Development Programmes.
SC Johnson believes that a positive impact should be made in communities around the world where they operate.  SC Johnson is proud of the partnership with the various Teach For network organisations which has enabled the opportunity to create pathways for greater social mobility for under-served communities leveraging their expertise.  Access to quality education is essential for the next generation and as a family company at work for a better world, SC Johnson is glad to be able to support that.
SC Johnson supports these independent Teach For network organisations to recruit, train and place promising talents within their respective educational systems. The Fellows not only contribute to the immediate classroom needs but also become part of a growing network of alumni who are passionate about education equity. Their impact extends beyond individual classrooms, making a lasting difference in their nations by addressing the root causes of educational disparities and learning loss.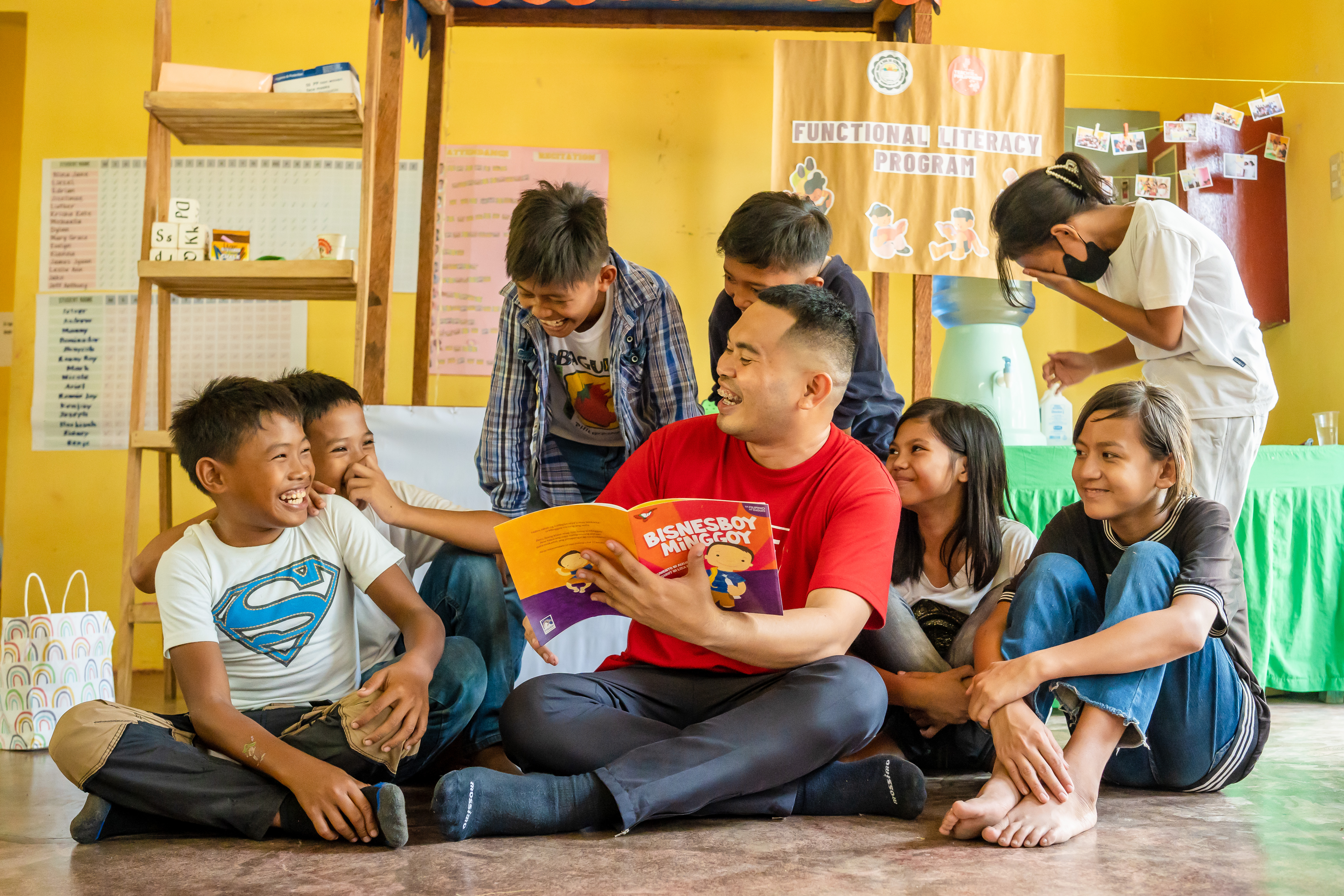 Teach for the Philippines enlists, trains, and supports new and tenured teachers across the country to help develop the reading, numeracy, and life skills of elementary grade public school students.
Teach for the Philippines (TFP) works to ensure that all Filipino children benefit from quality education, and to do so requires interventions at multiple levels of the country's public school system. As the organisation enters into a third year of partnership with SC Johnson, TFP aims to address the most urgent issues and create a more meaningful impact on education reform through efforts for and with students, teachers, and the bigger public-school community.
The pandemic school years have shown how critical parent-teacher engagement is to ensure that at-risk youth have the appropriate support structure to receive and benefit from quality education. Teach for the Philippines' Functional Literacy (FLP) and Batang Bayani (Young Hero) Life Skills Development Programme (BBP) focuses on training and equipping parents with the necessary skills and mindsets to better support their children's learning at home, while also providing similar training and support to public school teachers.
 "SC Johnson's support has been critical to Teach for the Philippines' ability to remain agile and adaptable in an education landscape coping in the aftermath of COVID-19. Their support of our Functional Literacy and Life Skills programmes for public students and parents enabled us to pivot our interventions for maximum impact — from fully online in 2021, to a hybrid implementation in early 2022 and finally to fully face-to-face in late 2022 to present." CEO of Teach for the Philippines, Mavie Almeda Ungco, shares, "With SC Johnson's help, and in partnership with the Department of Education, local government units and our community partners, we were able to help arrest critical learning loss across our Philippine public schools."
To date, SC Johnson's support of TFP's Leadership and Student Development Programmes has benefitted over 5,000 individuals, 61% of which are public school students who have learned to read, count, and become better versions of themselves through TFP's FLP and BBP. With the new School Year having just opened last August, TFP is poised to reach another ~2,000 individuals – public school students, teachers, parents, and community members – with whom TFP aims to work with AND for, towards a future where all Filipino children have access to inclusive, relevant, and excellent education.
Read more about SC Johnson's partnership with other Teach For All partners here:
###
About SC Johnson
Founded in 1886 and headquartered in Racine, Wisconsin USA, SC Johnson believes that a more sustainable, healthier and transparent world that inspires people and creates opportunities isn't just possible – it's our responsibility.
A heritage of innovation and bold, transparent decisions is why our high-quality products and iconic brands – including OFF!®, Raid®, Glade®, Windex®, Scrubbing Bubbles®, Ziploc®, Mrs. Meyer's Clean Day®, method®, Autan®, Baygon®, Mr Muscle®, Duck®, Lysoform® and more – are in homes, schools and businesses in virtually every country worldwide.
As a global, purpose-led company, we are committed to making the world a better place today and for future generations. That means relentlessly bringing our expertise in science, innovation and partnerships to bear on some of the world's most pressing environmental and health issues like reducing plastic waste and eradicating malaria. Around the world, we use our resources to unlock greater economic and educational opportunities for people and communities where access may be limited, but curiosity and potential are limitless.
See how SC Johnson is a Family Company At Work For a Better World by visiting scjohnson.com or joining us on Facebook, X, LinkedIn, Instagram, YouTube, and TikTok.