Teach for the Philippines officially kicked off the application process for the 2014 Cohort last week with three consecutive information sessions targeted towards both university students and young professionals.
On July 10, 2013, the Teach for the Philippines team was at Ateneo de Manila University, where we ranked seventh overall among potential employers as of school year 2012-13. The info session started off with a video introducing the 2013 Cohort, followed by Mike Vea and Angela Lagdameo of the US Team sharing their stories and experiences as Teach for America alumni. Later on, Ateneo alumni Miggy Zaballero ('10) and Delfin Villafuerte ('13) talked about their first month as a public school teacher and as Teach for the Philippines Fellows. The floor was then opened to anyone who wanted to know more about the program as the rest of the Fellows present weighed in and shared their thoughts and insights from their personal experiences.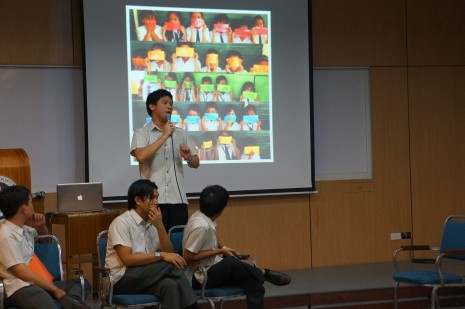 The next day, the team was at the Asian Institute of Management (AIM) for an info session targeted towards young professionals. This info session was held as part of AIM's Development@Work series, in collaboration with the AIM Center for Development Management. Various members of the media were present at the info session, where Mike and Angela talked about Teach for the Philippines as a for-purpose movement.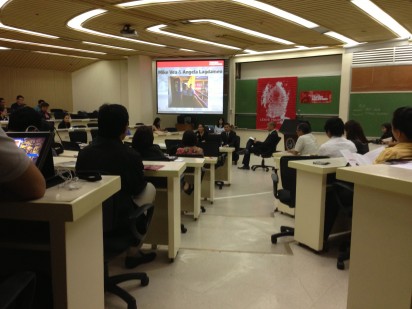 The last of our back-to-back-to-back info sessions was held at De La Salle University (DLSU) on Friday, July 12, 2013. The team was very excited to be back in DLSU to increase our presence in the university this cycle. Mike and Angela both shared their experiences with the Lasallians, while La Salle alumna Bea Tan ('12) also talked about being a public school teacher at Apolonio Samson Elementary School alongside her co-Fellow, Leslie Espinosa.
Thank you very much to everyone who attended last week's info sessions! Like us on Facebook to find out when the Teach for the Philippines Recruitment Team is visiting your campus! Stay tuned to our page for the application form, which is going up this August! See you at the next info session!
For the full album of photos from yesterday's info session, click here!