On June 28, 2013, the Rotaract Club of De La Salle University (DLSU) – Manila visited Apolonio Samson Elementary School (ASES) to personally hand in the donations they've gathered from the DLSU community to the students of ASES.
Headed by incumbent Rotaract President Al Francis Gaw, the Rotaractors personally met the school principal, Mrs. Eloisa C. Tamon, and turned over books and schools supplies to her office. Teachers were given textbooks and workbooks used in the private schools to add to their reference materials, while a number of students were given school kits to aid in their learning.
DLSU Rotaract initiated the drive by raising funds from the DLSU student body in the form of pledges. For an amount of Php25 each, students of DLSU pledged to donate these items in "kits", which were eventually given to the students of Apolonio Samson Elementary School. Each kit contained basic school supplies such as pens, pads of paper, notebooks, and envelopes among others.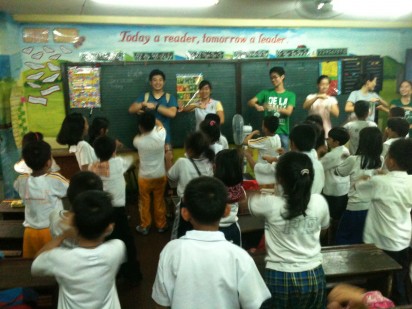 Grade III – Magalang — the advisory class of one of our Fellows, Teacher Bea — was able to meet and greet the ates and kuyas of DLSU Rotaract. The team interacted, sang, and played with the kids as they personally requested to meet the children who would get to receive their donations. The classroom was filled with laughter and cheer throughout the 30-minute activity.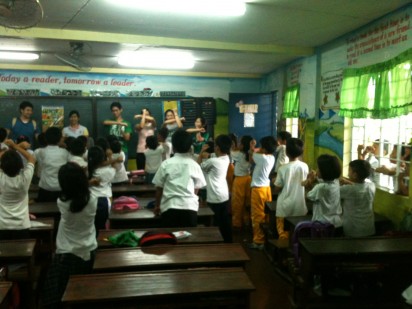 It was truly nice to be able to see people from all walks of life come together to work towards a goal — and that is to leave a mark on a student's education  not just by investing on their needs but also by investing some personal time on them.
Photos and article from Beatrice Sheena Tan, Teacher Fellow at Apolonio Samson Elementary School.