From January 27-30, 2014, we launched the first ever Teach for the Philippines Week Flipped, an enrichment program where students left their classrooms to travel to a variety of educational locations.
Teach for the Philippines Week Flipped is a partner event of Teach for the Philippines Week, which took place early last September. During Teach for the Philippines Week, key leaders in the private and public sectors were recruited to become guest teachers in several of our partner schools. Conversely, for Teach for the Philippines Week Flipped, students were given the opportunity to experience learning in a new environment through exposure to different fields and places of work.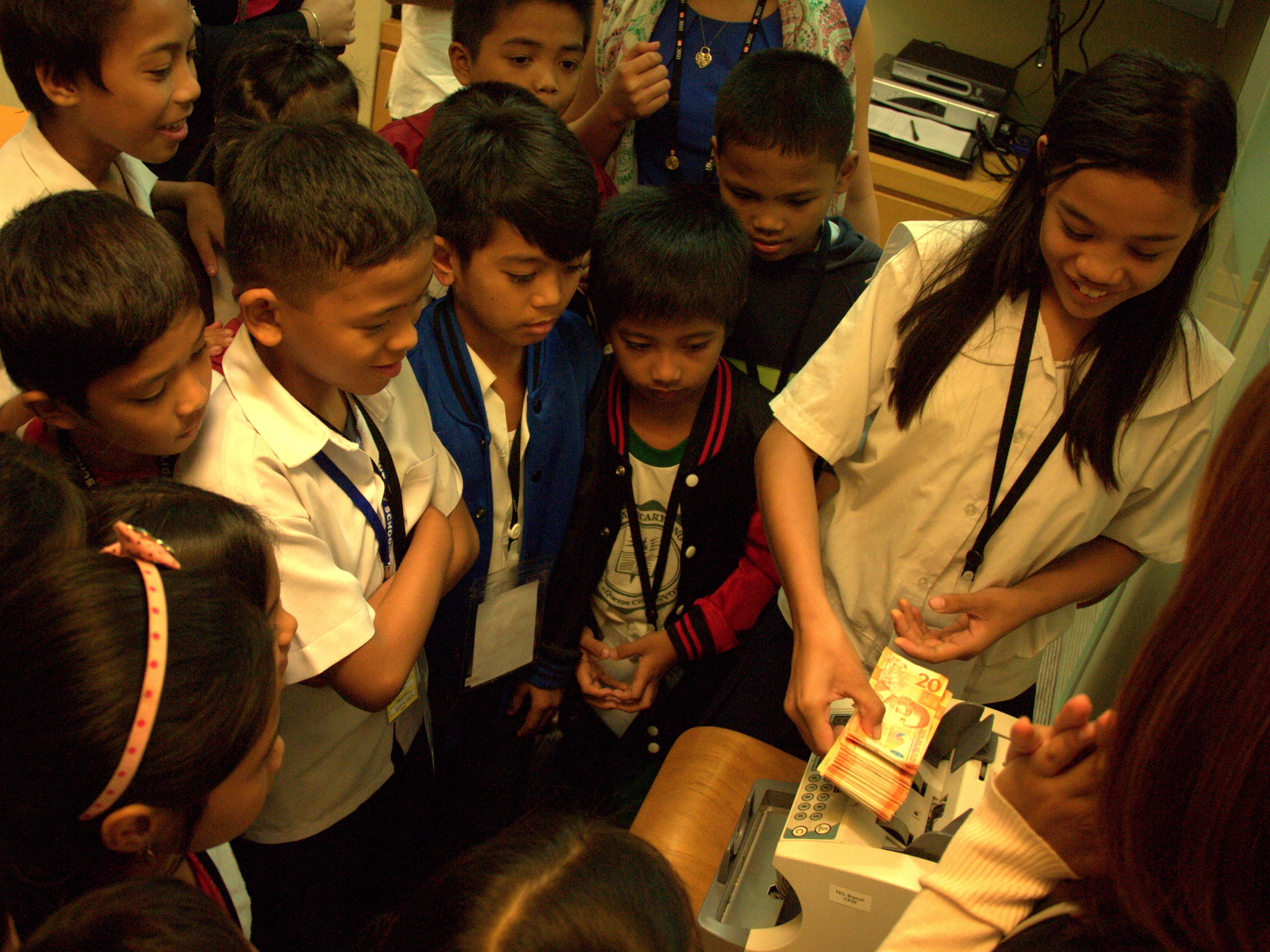 The trips took place outside of school hours and in locations ranging from government and corporate offices to museums, and even a free-range chicken farm. Needless to say, our students' learnings and experiences reflected this range. Some students learned about the ins and outs of freight shipping at the DHL Global Forwarding Office, while others learned about the bottling process from Coca-Cola FEMSA Philippines. Some were taught the science behind egg production at Bounty Farms, and others were exposed to some shocking experiments at the Meralco (Manila Electric Company) Museum. Others still were able to attend a senate hearing and discuss important current events with Senator Paolo Benigno "Bam" Aquino.
Our students also had a chance to hear from notable figures. Some, such as the Country Manager of DHL Express Philippines Yati Abdullah and Senior Vice President and Head of Human Resources of HSBC Tes Garcia, were keen to impress upon the students that hard work would be key in achieving their dreams, whatever those may be. Others, such as Customer Relationship Management Associate of Fully Booked Yvonne Romera, used personal stories to stress the importance of finding a passion and pursuing it. Overall, we feel that our students came away from Flipped with some very important insights.
We would like to thank all of the Fellows, teachers and adminstrators at our participating placement schools: Apolonio Samson Elementary School, West Fairview Elementary School, Kamuning Elementary School, Krus Na Ligas Elementary School, Sto. Cristo Elementary School, Commonwealth Elementary School, Holy Spirit Elementary School and General Roxas Elementary School. We are also very grateful to all of our generous sponsors who made the trips possible: Bounty Farms, the Philippine Senate, DHL Express and DHL Global Forwarding, the Meralco Museum, Fully Booked, the Coca-Cola FEMSA Philippines plant, and HSBC. Teach for the Philippines Week Flipped was a valuable learning experience for all, and we surely would not have been able to do it without you.
For more pictures from Teach for the Philippines Week Flipped click here.
Why does education matter?  Click here to see what some of our champions have to say.