Teach for the Philippines and DZMM Teleradyo have been working hand in hand to promote good health and education to the local Filipino community.
To accomplish this goal, DZMM Teleradyo brings TLC, or Teaching, Learning, Caring, to the public schools. DZMM-TLC is DZMM Teleradyo's community outreach program where they provide a variety of free medical services as well as promote the importance of education through their partnership with Teach for the Philippines.
During these events, DZMM-TLC provides free medical, dental, optical, and dermatological care to students and parents alike. In addition, DZMM also brings in a mobile library where students can read books all day, as well as a free soup kitchen for all the attendees.
Part of the teaching component of DZMM-TLC is a storytelling activity with a DZMM Teleradyo personality. In the most recent event last June 24, 2014 at Fort Bonifacio Elementary School, DZMM Traffic Angel Barbie Salvador came in to read to a class of kindergarten students. In support of this read-along program, Teach for the Philippines' Champion DHL Global Forwarding also came in with volunteers from their Upstairs Scholarship program.

DZMM-TLC has also been successfully held in several other Teach for the Philippines' placement schools over the past months.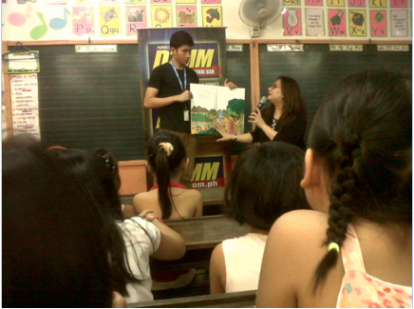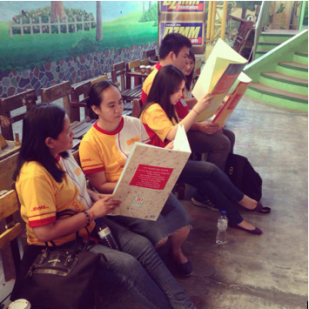 Teach for the Philippines would like to thank DZMM-TLC, our partner schools and Champions for these successful outreach activities! See you again at our community activities this coming July!