We were pleased to have our Co-Directors for Business Development from the US Team, Michael Vea and Angela Lagdameo, join us last week from July 8-12, 2013.
Through their quick visit, Mike and Angela got to visit six of our placement schools to see our Fellows in action. Later in the day, they also had a chance to bond with the members of our staff and the 2013 Cohort over dinner at the TriNoma Food Court.
Mike and Angela also helped us kickstart the recruitment process for the 2014 Cohort by sharing their stories at information sessions held at Ateneo de Manila University, Asian Institute of Management, and De La Salle University. Together with several of the Fellows from the 2013 Cohort, Mike and Angela were able to share their insights on the Fellowship program to different groups of college students and young professionals.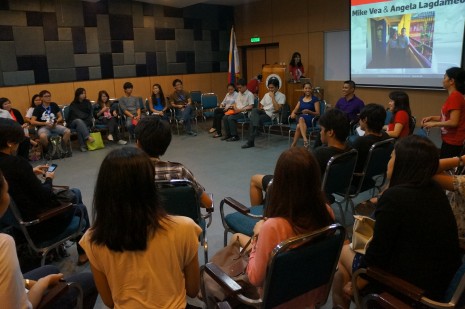 The team also learned from Mike and Angela's experiences through individual brown bag sessions that they held at the office. Mike gave a talk on the Character Strengths that he honed and nurtured through his experiences with the KIPP Charter Schools on July 10. Meanwhile, Angela's brown bag session was held on July 12 about how to be a charismatic and effective ambassador for Teach for the Philippines.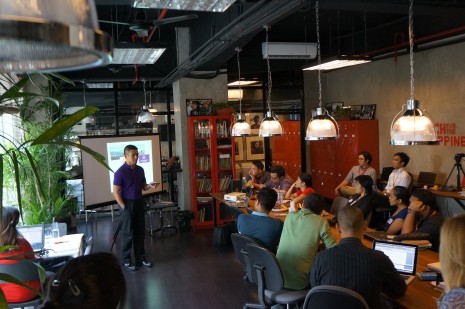 Mike and Angela were also able to meet the 2013 delegates of the Filipino American Youth Leadership Program (FYLPro) at a leadership program held at the office. They represented Teach for the Philippines at the event and had a chance to talk to Ambassador Jose L. Cuisia, Jr. about leadership, service, and the Filipino-American diaspora. For more details on this event, please refer to the next article.
Teach for the Philippines would like to thank Mike and Angela for all of the insights and lessons that they have shared through their short yet meaningful stay with us. We look forward to working with them closely once again as the search for the 2014 Cohort begins!