School closures in the last two years of the pandemic have led to a significant disruption in education. On an average, students in developing countries across Asia lost over half a year of effective learning and these losses are even greater in countries like the Philippines, where schools have stayed closed longer.1 Having one of the longest school shutdowns in the world, the country has been grappling with ways to reverse the compounded challenges in education, such as limited access to continuous learning avenues and the growing digital divide.2 The 2018 Programme for International Student Assessment (PISA) reported that only one in five Filipino students achieved a minimum proficiency level (Level 2) in Overall Reading and Mathematical Literacy, placing the Philippines last among their Asian counterparts.3
Striving for inclusive education and building a sustainable future requires improved access to education and better learning outcomes among students. Now, more than ever, education champions are called to continuously support and invest in the learning community to help students recover what was lost and to provide education for all.
Strengthening and building resilience among our partners in education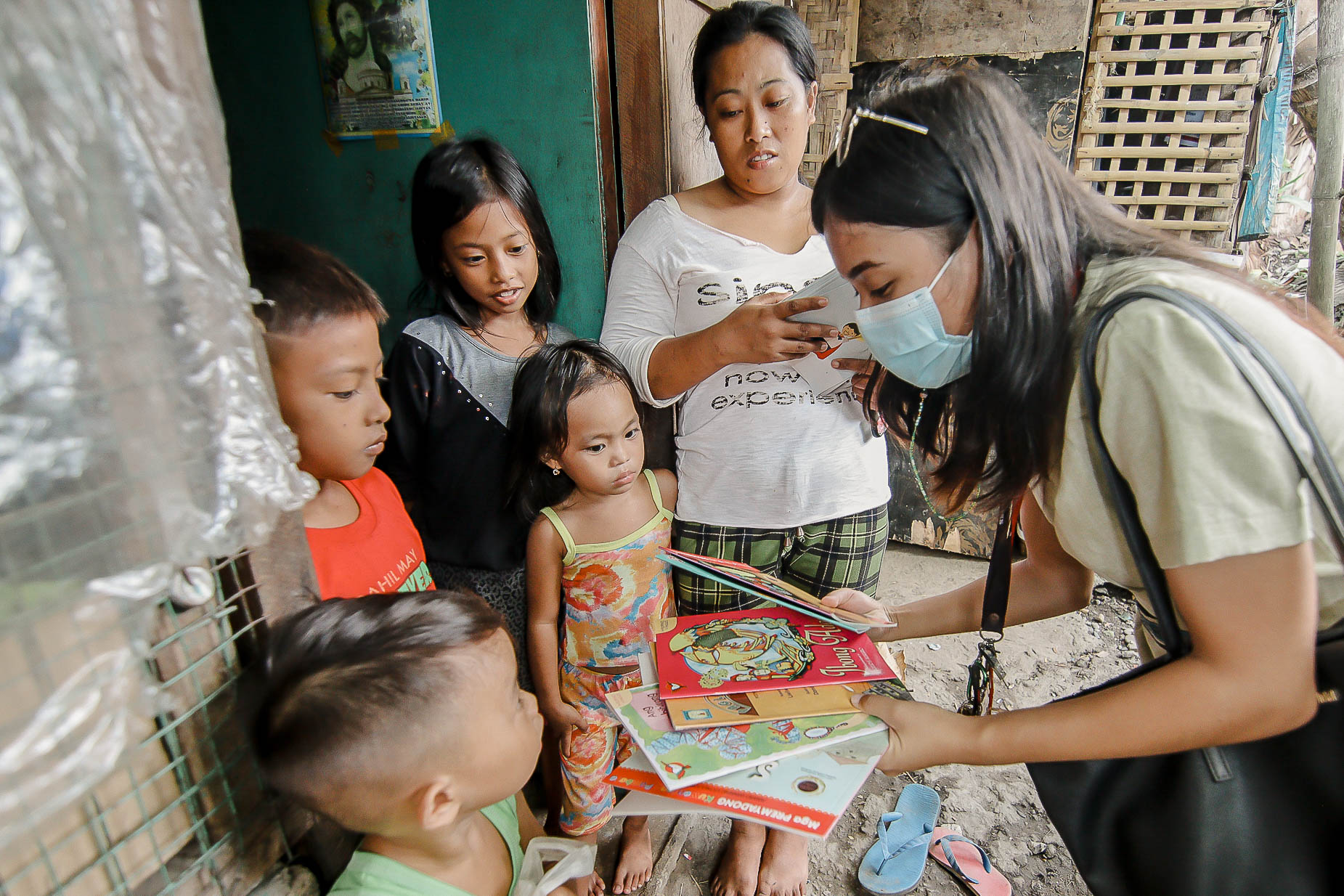 "Bilang gabay, hindi madali ang aming ginagawa. Sa hirap na nararanasan namin, minsan nakakalimutan namin na kailangan din pala naming bigyan ng oras ang aming mga anak para lang (totoong) makinig sa kanila." said a parent from Himamaylan, Negros Occidental. 

(Translation of the quote: "What we do as parents is difficult. Amid the challenges we experience, we sometimes forget that we need to spend time with our kids to truly listen to them," said a parent from Himamaylan, Negros Occidental.)
Improving the literacy skills of students entail strengthening and empowering educators, such as teachers and parents in the appropriate pedagogy. Supporting the teaching profession and fostering household-teacher collaboration as parents are critical to reverse learning loss and transform the public education system. Knowing the complex challenges in education and sharing in the vision of inclusive and excellent education, Wells Fargo has partnered with Teach for the Philippines (TFP) to support the learning needs of public school communities through the Functional Literacy Program (FLP). The FLP is an early grade intervention program for Reading and Math, and the Batang Bayani Program (BBP), a life-skills development program that builds student capabilities. These programs are designed to accommodate varied learning modalities that enable TFP teachers to address students' household contexts and encourage parents to play the role of co-educators. FLP and BBP address the needs of public school communities. 
"We saw a pivotal need to deeply understand our communities' contexts, at the onset and throughout the pandemic, so we can adjust our development programs to ensure students continue learning. Adapting our work on the ground, we support our teachers, students and parents to overcome the uncertainty of the situation by reinforcing the value of building communities with courage and resilience," shared JC Pineda, Program and Training Manager, who leads TFP's student programs.
After participating in the program, a parent in Himamaylan shared, "Pinapangako ko na mas magiging present ako sa buhay nila at tulungan sila hindi lang sa kanilang pag-aaral pero sa pagiging mabuting tao rin." 
(Translation of the quote: "I promise to be more present in my children's lives and to help them with their schooling and to ensure they grow up to become good individuals.")
"Pinakita ng pandemya ang kahalagahan ng pagsisimula ng pagtuturo sa tahanan. Hindi lamang ang mga guro sa eskwelahan ang may responsibilidad na turuan ang mga bata nang maayos upang maging responsableng mamamayan ng Pilipinas; ito rin ay nasa kamay ng mga gabay: sina nanay, tatay, ate at kuya at pwede na rin ang ating mga kapitbahay," shared 2021 Teacher Fellow, Mika Cortez placed in Himamaylan, Negros Occidental.
(Translation of quote: "The pandemic showed us the importance of teaching [children] at home. Teaching children how to become responsible Filipino citizens is not only the responsibility of teachers, but is also the responsibility of parents; mother, father, older siblings and members of the community.")
Building an inclusive, sustainable future for all demands the collective mindset and resilience of communities. A movement that centers around our students, supported by parents, teachers, and partners in education like Wells Fargo and TFP, who are committed to realizing quality education can be possible if we bridge existing gaps and work towards learning recovery. Together, we work to create lasting impact on the lives of citizens, helping make the Philippines education system become more effective and resilient.
***
About Wells Fargo Philippines
Wells Fargo International Solutions LLC – Philippines is a critical component of Wells Fargo's (Wells Fargo Bank, N.A.) strategy to leverage distinct advantages in doing business in a global environment. 
 The Philippines organization enables talent capabilities worldwide to help drive innovation within a constantly evolving environment. It provides operational, functional, and technical expertise to assist the operations, knowledge services, and corporate support teams of Wells Fargo. It facilitates greater efficiency and helps improve service effectiveness in international operations, knowledge support, and middle and back-end business process solutions for a wide spectrum of Wells Fargo's needs.
Teach for the Philippines
Teach for the Philippines (TFP) works to ensure all Filipino children benefit from an inclusive, relevant, and excellent education. TFP engages with new and tenured public school teachers who have enormous potential for leadership and provide professional development opportunities that help them become agents of change within and beyond the classroom. Through their reading, math, and life skills programs, TFP also develops Filipino children who have functional literacy and who will become responsible citizens who can think critically, articulate clearly, and pursue goals that they have set for themselves, their community and country. For more information, please visit www.teachforthephilippines.com.

(1) Learning Losses: How Students Can Overcome the Cost of COVID-19 (May 2022)
(2) Philippines Returns to School, Ending One of World's Longest Shutdowns (August 2022)
(3) 2018 PISA Results