The implementation of Brigada Eskwela started when I was in high school and during those days, I only joined for one reason — to be enrolled by the next school year. You could only be registered in your school after you and one of your family members have spent a day cleaning school with the community. In other words, "Brigada muna bago mag-enroll," (Participate in Brigada Eskwela before enrolling). The essence of volunteerism wasn't infused in the hearts and minds of the students and parents.
Now that I am going to be a part of the public school system as a teacher, I have better understanding of why Brigada Eskwela is implemented. Aside from helping in preparation for the opening of the school year, it further reinforces the sense of volunteerism and unity among the stakeholders and the community of the school in working together so that students will get the best school experience right from the beginning of the school year.
I had my first Brigada Eskwela experience as incoming grade school teacher in Krus na Ligas Elementary School this week. When I entered its gate, I was so impressed by the welcoming school environment. I didn't expect that behind the basketball court, there would be a hidden school, so beautiful and child-friendly. Everything was perfectly planned to make students feel comfortable and enthusiastic about going to school. If I were an eight-year-old, I would really love the school and the teachers that were so friendly and accommodating.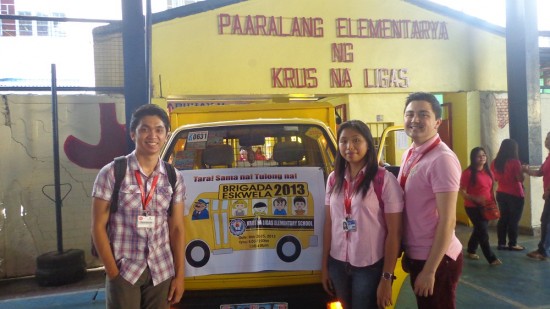 Brigada Eskwela kicked off with a parade around Barangay Krus na Ligas, followed by a quick program where we were introduced to the Krus na Ligas community. Everyone shared their genuine "Hi's" and "Hello's" coupled with friendly smiles. We had our conversations with them and they were really helpful and considerate towards us.  And true to our Filipino inclination of picture taking, the day didn't end without pictures taken with them.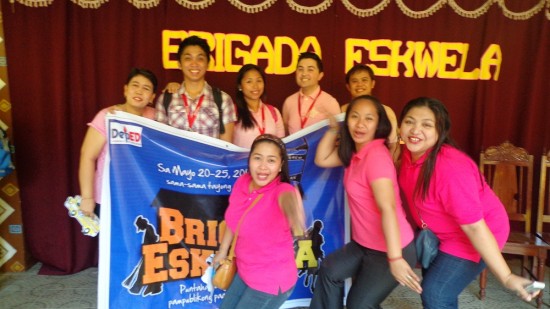 "Hindi tayo ang hihila ng lubid nila pababa kundi tayo ang hihila ng lubid nila pataas para maabot nila ang tagumpay." (We will not pull them down, rather, we will be pulling them up so that they can succeed.) These words from our principal strengthened my passion towards teaching and motivated me to clean and beautify my classroom. Together with the three other Fellows assigned to our placement school — Adam, Shannen, and Jerome — we worked relentlessly in cleaning our respective classrooms.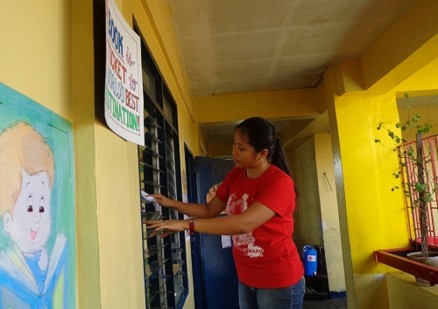 As we left the school, I became certain of one thing: my two years in Krus na Ligas Elementary School will be full of fun, challenges and experiences that will make me become a transformative teacher with the support of my co-Fellows and the school community as well.
Angel Marie Ysik, 20, graduated from the ACCESS Campus Sultan Kudarat State University in 2013 with a Bachelor's Degree in Secondary Education, major in English. She founded Spirited Women for Outright Reform and Development (SWORD), an organization devoted to empowering women and children by contributing to the reform and development of the community through livelihood programs. She was recently recognized as a Ten Outstanding Students of the Philippines awardee for Region 12.