On November 16, we partnered with HSBC and Renovate to Educate to improve the facilities at Pasong Tamo Elementary School.
Renovate to Educate is a program which organizes renovation projects between private sector organizations and public schools. Many of our nation's public schools suffer from a lack of basic infrastructure and poor maintenance and, unfortunately, do not have adequate resources to address these problems. Renovate to Educate aims to improve the learning environment in our schools, encourage social responsibility and foster community spirit. The program has previously done this through activities such as rebuilding chairs and desks, painting murals, creating teaching tools, and planting of trees and other plants.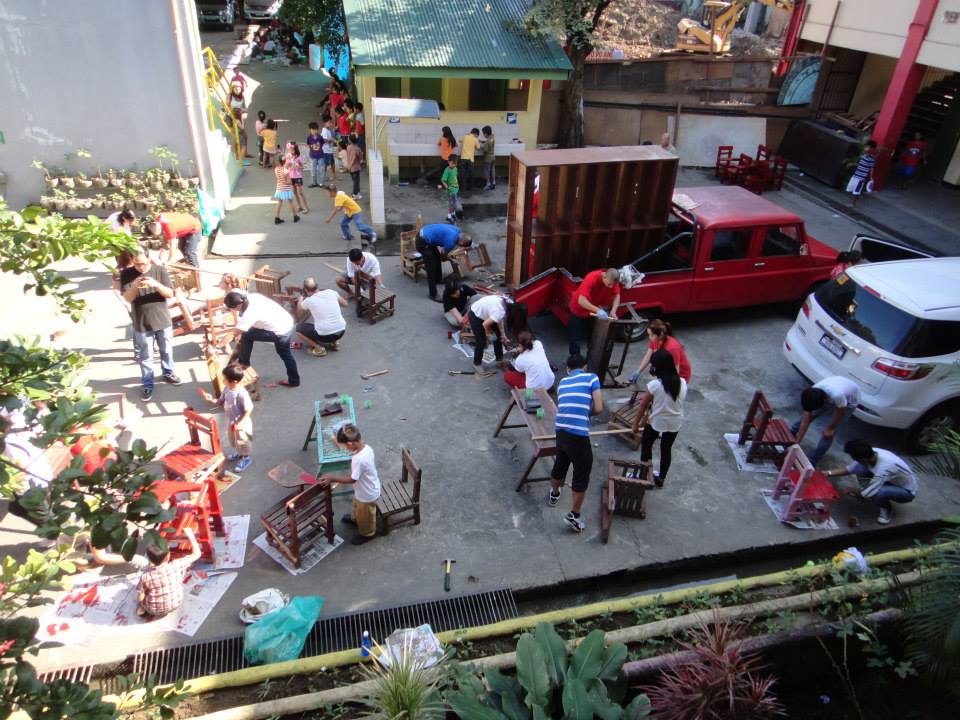 Staff volunteers from HSBC and HSBC Global Service Center (GSC-HDPP) joined the Pasong Tamo Elementary School community in the day's activities, which included: fixing chairs and tables, painting chairs and tables, erecting classroom dividers and painting murals. The event lasted three hours and with our combined efforts we were able to fix and paint 89 chairs and nine tables, put up one classroom divider, and paint two murals.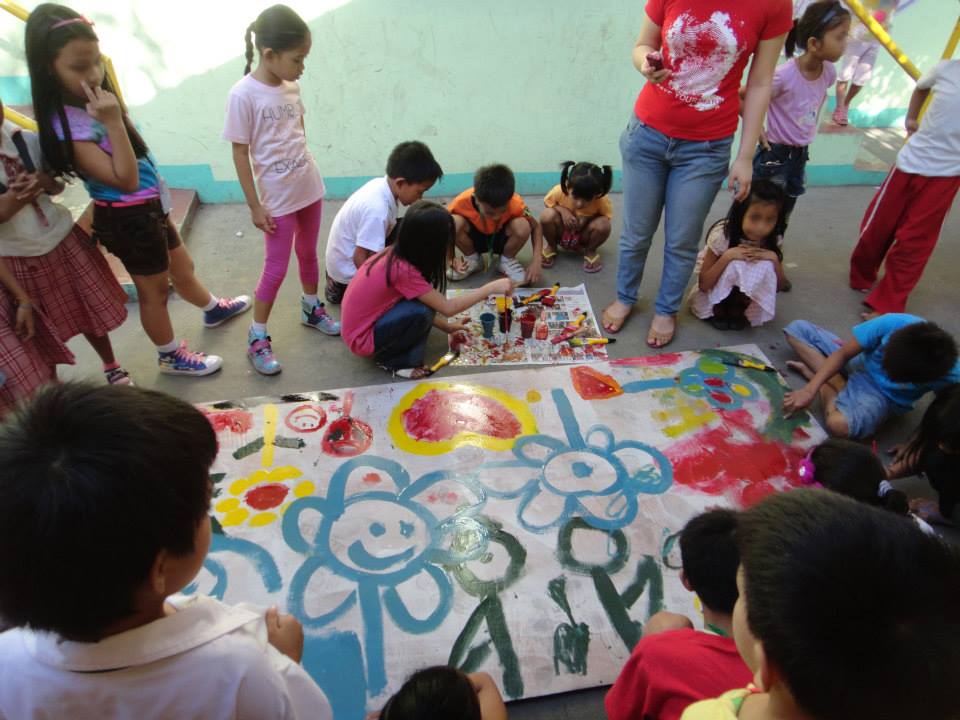 In attendance from the Teach for the Philippines team were CEO Margarita L. Delgado, COO Clarissa Isabelle L. Delgado, Fellows John Navarra, Markley Villarin, and Brigitte Lim, and some of our staff from headquarters. Twenty Grade 5 and Grade 6 students from the school also participated, along with several other students from the school who also contributed.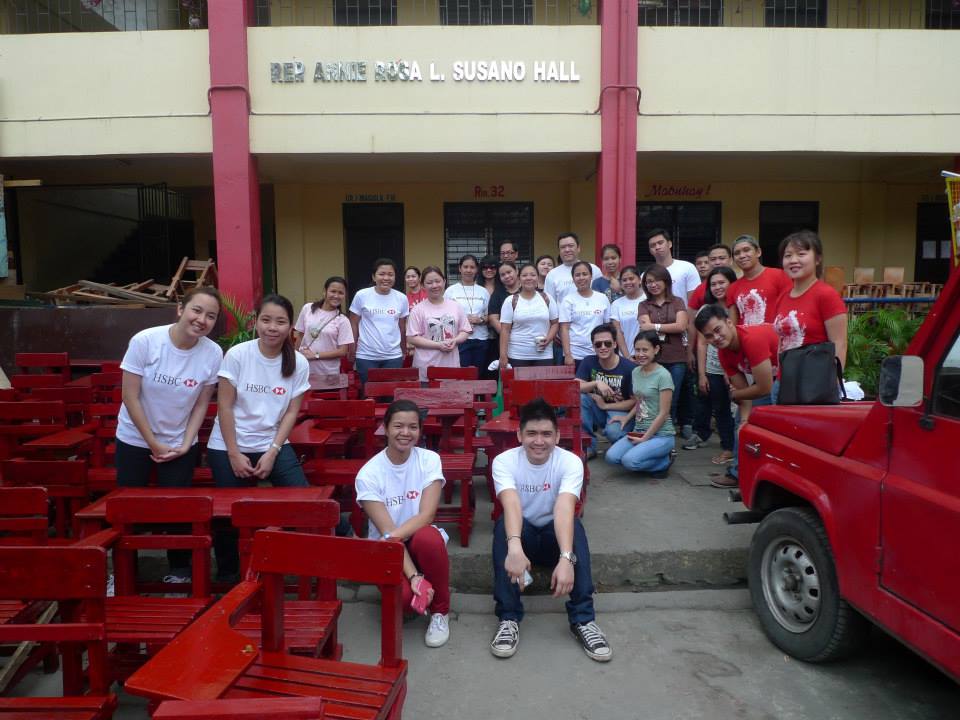 Thank you very much to Renovate to Educate and our friends from HSBC and HSBC GSC-HDPP for making this event successful! We'll see you at the next Renovate to Educate event!
For the full album of photos, click here.