In 2020, the COVID-19 pandemic placed a threat to the Philippine education system. For two years, the Philippines halted in-person classes which affected 24 million students. A steep decline in literacy rates and student aptitude among Filipino children was observed and according to the World Bank, this lack of reading literacy translates to a learning poverty of 85% in 2022 (vs. 69.5% in 2019 or before the pandemic), showing a stark difference in previous years.1 Additionally, the mental health toll on both students and educators due to the stresses of online classes  further surfaced essential needs to support the well-being of those involved in a child's education.
"Teachers and parents continue to clamor for support in adopting new technologies and varied teaching techniques to navigate learning in the new normal. We recognize that holistic well-being significantly affects educators' work quality, which directly impacts the quality of support they provide children." said Vina Leonardo,  Teach for the Philippines' Human Development Manager.
In a critical situation such as this, Teach for the Philippines (TFP) recognized that proximity indeed matters in delivering quality education.  To ensure that no child will get left behind, TFP continued to go where we are most needed: to provide on-ground support to stakeholders (teachers, students and parents) in communities nationwide, such as through the Batang Bayani Program (BBP), a life skills development program where students undergo a range of topics including stress management, building good study habits, and social awareness; while parents (gabays) participate in experience sessions to develop their capability to support their children's learning.
"Mahalagang magabayan ang mga bata kung paano gumawa sa bahay kasi hindi naman kami palaging kasama nila." shared a parent in Leyte. ("It's important to guide our children on how to do things at home because we will not always be with them.")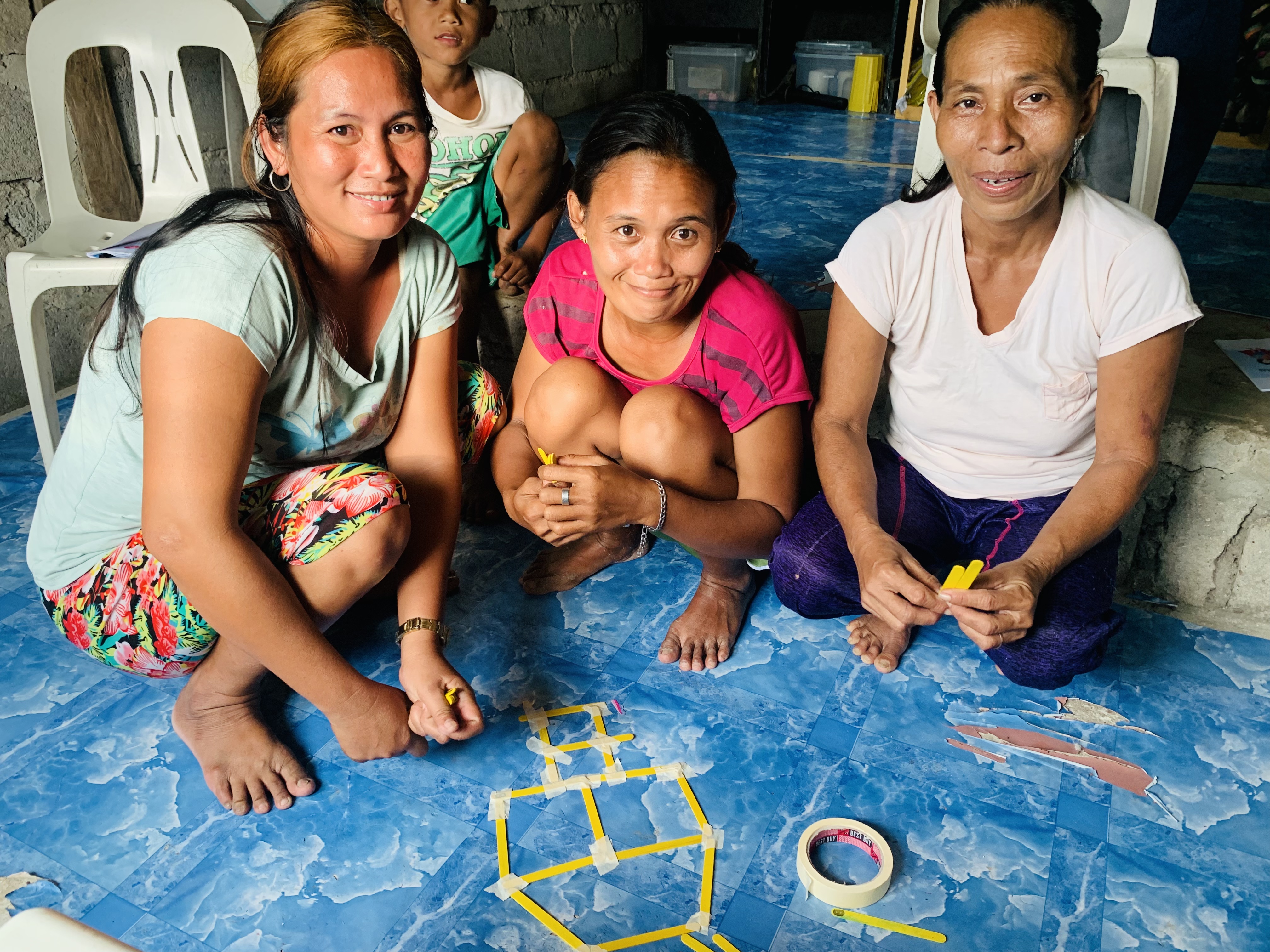 Championing Educators with HP Inc.
"Empowering the workforce and addressing the digital divide is critical for the country's growth. We believe the best way to do this is through education. We are working with local NGOs such as Teach for the Philippines to ensure we maximize our reach and bridge gaps, enabling thousands of students and teachers across the nation to adapt and ensure better learning outcomes." said Christian Reyes, HP Philippines' Managing Director.
Building on TFP's work in implementing life skills program over the years, HP's support further  propels TFP to address the country's learning crisis and ensures that we not only survive, but also thrive amidst the rapidly changing education landscape. The "Building Resilient Educators' Workshop Series" will provide support for individual well-being among teachers, with principles that can be re-echoed to their students. HP's commitment to championing educators will enable us to not only mitigate gaps in student literacy, but also provide students with access to excellent content that builds resilience and hones their knowledge, skills, and attitudes towards holistic development. The partnership of TFP with HP  will create ripples of impact that reach hundreds of public school teachers and parents, indirectly impacting thousands of Filipino children.
Leonardo shares, "Partnering with HP allows us to equip and support teachers to practice mindfulness, build sustainable stress management skills, and reduce barriers in education work. We are incredibly grateful for their generous support and we look forward to further building our nation by developing resilient educators alongside HP."
***
About HP Inc.
HP Inc. is a technology company that believes one thoughtful idea has the power to change the world. Its product and service portfolio of personal systems, printers, and 3D printing solutions helps bring these ideas to life. Visit http://www.hp.com.

Teach for the Philippines
Teach for the Philippines (TFP) works to ensure all Filipino children benefit from an inclusive, relevant, and excellent education. TFP engages with new and tenured public school teachers who have enormous potential for leadership, and provide professional development opportunities that help them become agents of change within and beyond the classroom. Through their reading, math and life skills programs, TFP also develops Filipino children who have functional literacy and who will become responsible citizens who can think critically, articulate clearly, and pursue goals that they have set for themselves, their community, and country. For more information, please visit www.teachforthephilippines.com.
(1) Unicef: Many Children drop out as in-person classes re-open (April 2022)