Transforming the education system to be the best it can be is a challenge that Teach for the Philippines (TFP) has always faced head-on, working in strong collaboration with our partners in education. The COVID-19 pandemic led to significant learning loss proportional to the duration of school closures for many countries– schools for 168 million young people closed for almost a full year as shown in a World Bank and UNESCO analysis.1 This is on top of the 2019 Southeast Asia Primary Learning Metrics (SEA-PLM) results which show that the Philippines is falling behind our Southeast Asian counterparts in reading, writing, and mathematics, indicating a significant percentage of students performing at levels expected in early years of primary education.2 Student households' lack of access to devices and internet connection continue to be a challenge for education continuity, and teachers bear the burden of absorbing heavier workload and financial repercussions to support students in distance learning. With one of the longest school closures in the world, the pandemic exacerbated the Philippine education's systemic problems and brought about unprecedented educational disruption; demanding, now, more than ever, collective action among champions in government, the private sector, and civil society.
A Shared Advocacy
Since 2021, SC Johnson has been a steadfast advocate for quality education, committing to support TFP's student development programs to further hone beginner-level literacy in reading and math (Functional Literacy Program) and life skills (Batang Bayani Program) among public school students. This school year's SC Johnson grant has enabled TFP to reach hundreds of Filipino learners, as well as support teacher training (Teach Forward) for educators and parents, critical partners in arresting the learning loss caused by the pandemic. Through this multi-stakeholder approach, SC Johnson supports the continuous improvement of essential education skills of Filipino children and educators as we navigate the changing environments in this post-pandemic reality.
"[Ang wish o goal ko ay] maging close pa kami lalo ng anak ko at matutukan ko siya nang maayos kahit na ako ay busy minsan… At gusto ko din na makatapos s'ya sa kanyang pag-aaral. Kapag may nakikita akong ibang magulang, hinihikayat ko silang sumali sa mga workshop at seminar ng TFP dahil kahit na hindi man kami nakapagtapos ng pag-aaral ay madadagdagan pa rin ang [aming] mga kaalaman sa iba't-ibang bagay." said a parent from Baclayan Mangyan School in Puerto Galera, Oriental Mindoro who joined TFP's parent training program "Gabay sa Gabay Workshop" (GGW).
"My wish or goal is to be closer to my child and to be able to pay attention to them despite my being busy…  My dream is for them to finish their studies. Whenever I meet other parents, I always encourage them to join the workshops and seminars of TFP because we can still learn so much despite not being able to finish school."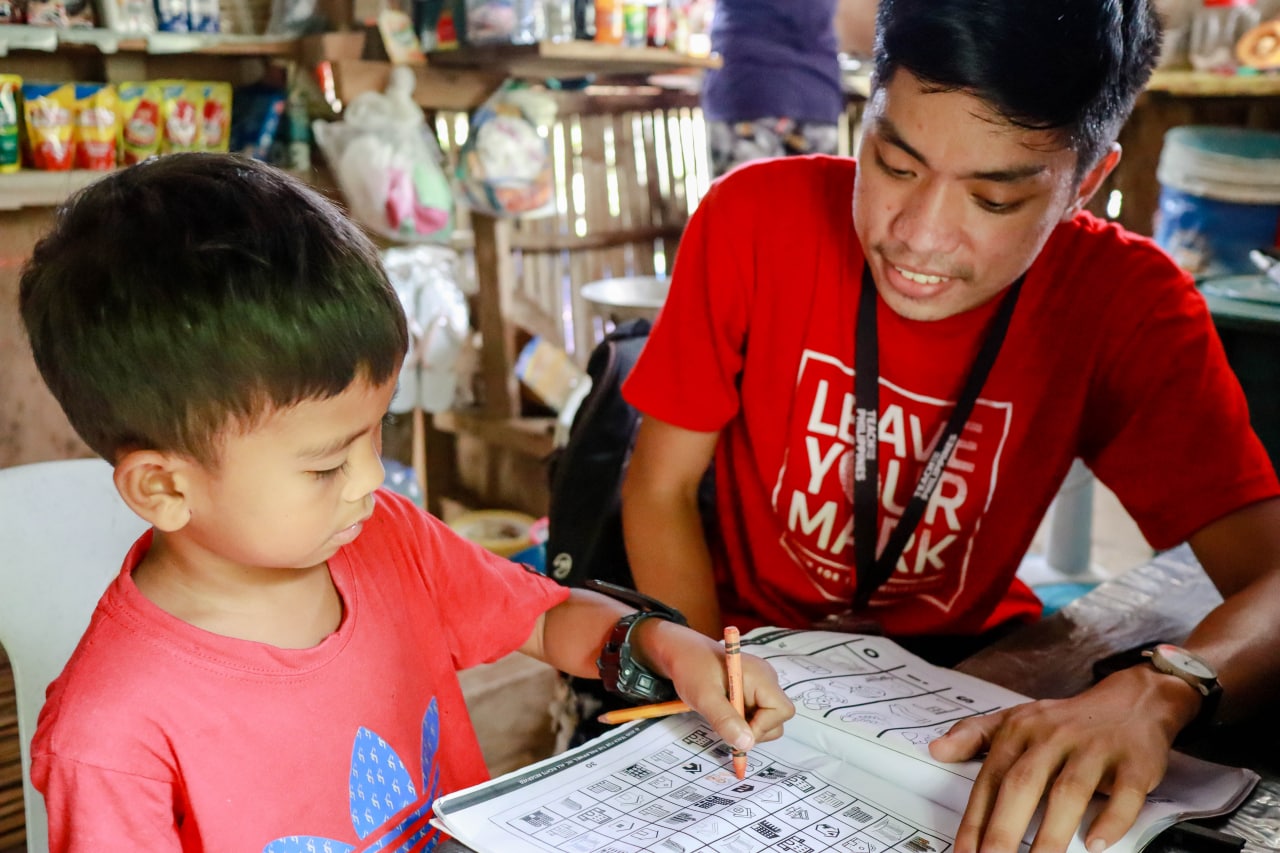 JC Pineda, Program and Training Manager leading TFP's student programs, expresses deep gratitude for the support of SC Johnson towards learning recovery. He shares, "The work our teachers do on the ground requires us to deeply empathize, understand, and engage all stakeholders in a child's learning. Through the support of SC Johnson, we continue to deliver development programs that teachers, students, and their parents value as essential and empowering capacity-building opportunities especially in the last few years of the pandemic."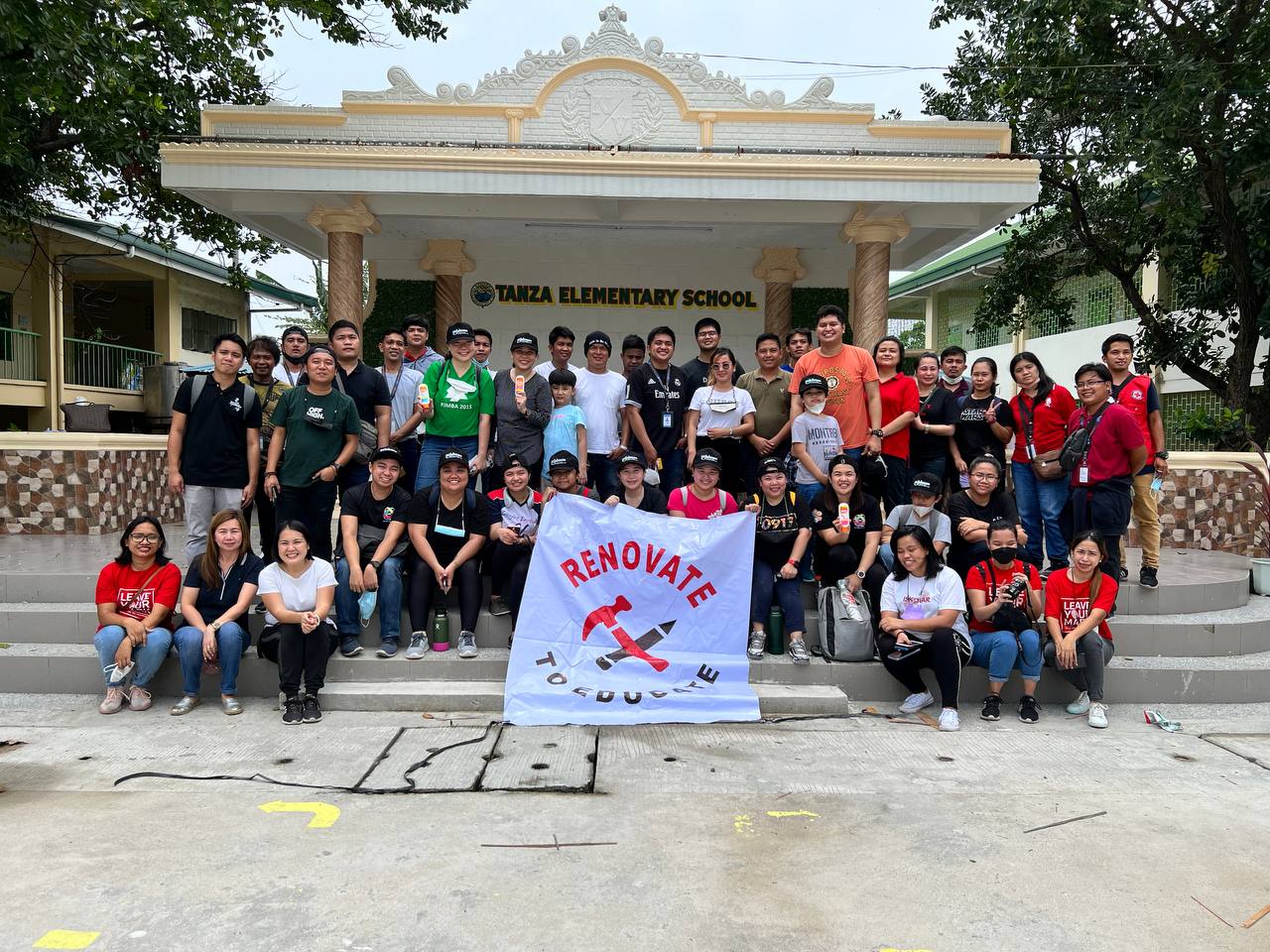 In addition to supporting high-impact student programs, in July 2022, SC Johnson employees also joined on-the-ground activities, in partnership with Renovate to Educate (rED), to improve the infrastructure of public schools in Manila. Together with TFP Staff, members of SC Johnson Philippines volunteered to rebuild school furniture and renovate classrooms to create a more conducive learning environment, encourage social responsibility, and foster community spirit. These partner activities engage people from different professional backgrounds to directly contribute towards creating ripples of impact in our public school communities.
Ensuring all Filipino children benefit from an excellent education calls us to rally and actualize a shared mission; one that entails commitment, perseverance, and hope. Through collaborative partnerships, we can continue to become catalysts of change and together, build a stronger nation for generations to come. 
***
About SC Johnson
Founded in 1886 and headquartered in Racine, Wisconsin USA, SC Johnson believes that a more sustainable, healthier and transparent world that inspires people and creates opportunities isn't just possible – it's our responsibility.
A heritage of innovation and bold, transparent decisions is why our high-quality products and iconic brands – including OFF!® Raid®, Glade®, Windex®, Scrubbing Bubbles®, Ziploc®, Mrs. Meyers®, method®, Autan®, Baygon®, Mr Muscle®, Duck®, Lysoform® and more – are in homes, schools and businesses in virtually every country worldwide.
As a global, purpose-led company, we are committed to making the world a better place today and for future generations. That means relentlessly bringing our expertise in science, innovation and partnerships to bear on some of the world's most pressing environmental and health issues like reducing plastic waste and eradicating malaria. Around the world, we use our resources to unlock greater economic and educational opportunities for people and communities where access may be limited, but curiosity and potential are limitless.
See how SC Johnson is a Family Company At Work For a Better World by visiting scjohnson.com or joining us on Facebook, Twitter, LinkedIn, Instagram and YouTube.
Teach for the Philippines
Teach for the Philippines (TFP) works to ensure all Filipino children benefit from an inclusive, relevant, and excellent education. TFP engages with new and tenured public school teachers who have enormous potential for leadership, and provide professional development opportunities that help them become agents of change within and beyond the classroom. Through their reading, math and life skills programs, TFP also develops Filipino children who have functional literacy and who will become responsible citizens who can think critically, articulate clearly, and pursue goals that they have set for themselves, their community, and country. For more information, please visit www.teachforthephilippines.com.
(1) We Cannot Ignore the Reality of Global COVID Learning Loss
(2) Business World Online, December 2020