The use of data in education is mission-critical. It helps us track where we are towards achieving our goal and provides an accurate picture of the impact of different programs and educational interventions that aim to improve the education system.
Teach for the Philippines (TFP), a non-profit organization that works towards education reform through its core and community programs, has been at the forefront of maximizing the power of data in informing its programs and operations.
When the COVID-19 pandemic disrupted the education system that forced schools to close and teaching and learning to happen remotely, TFP's Data and Impact Assessment team took an evidence-based approach to pivot the delivery of its programs and to support its teachers and their communities through its Rapid Assessment Survey (RAS)—a survey that aimed to gather information about the realities that education leaders, teachers, and households were experiencing amidst the onset of the pandemic. While insights from the survey helped TFP adapt to the new normal, it also prompted the organization to strengthen its capacity-building of teachers so that they, too, can formulate a data-informed approach in their work, especially during a very uncertain time.
Since 2020 and amidst the prevalence of online remote learning, DataCamp, through their DataCamp Donates program, has helped Teach for the Philippines by providing free licenses to their data training platform. The partnership has allowed the organization to effectively design a data capacity-building curriculum for public school teachers, enabling them to measure and communicate the success of TFP's functional literacy and life skills programs.
The data training, which is also known as the Data Representative Advancement Workshop (DRAW), equips teachers with evidence-based and data-informed approaches to their work. DRAW employs a mixed-methods approach where teachers take asynchronous courses on Introduction to Data Science, spreadsheet courses like Data Analysis in Spreadsheet, that the Data and Impact Assessment team curated from DataCamp and attend synchronous data analysis workshops where they process and apply what they learn.
While the short-term goal of the training is for teachers to apply what they learned by analyzing data they collected from the implementation of TFP's student programs and communicating their analyses through a final report that they will present to their school community, its impact and influence to those who go through the process go beyond what is required of them.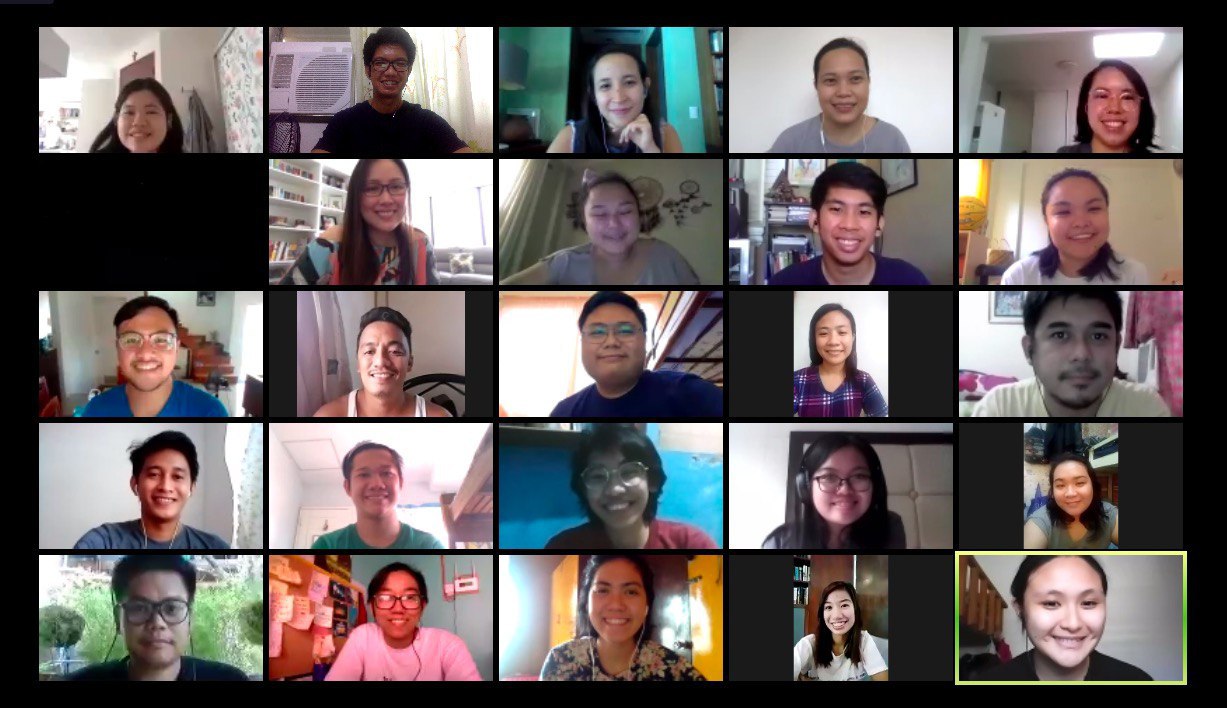 Celine Santos, a 2019 Teacher Fellow who now works as a Program Officer for a non-profit organization that serves public schools and communities with after-school programs, highlighted the value of going through TFP's data workshop and taking the assigned Datacamp courses. "The courses in DataCamp allowed me to better understand the (spreadsheet) functions and their purpose. Although I must say that it may take more practice for me to get the hang of everything, I'm grateful that I was able to go through the courses and learn from them."
A number of TFP's Alumni also see the value and relevance of such training beyond their two years in the classroom. Now a fully-fledged public school teacher, Mike Clemintir recognizes how he can bring the skills he developed even after the program. "I find growth in data analysis and reporting that can surely help me in my future work after the [teaching] Fellowship."
Using a data-informed approach to measure and achieve collective goals in education requires not only systems and mechanisms. It also needs people who are equipped with the right mindset and skills in collecting and analyzing data and communicating results that will inspire actions and improvements. With the support of partners like DataCamp, Teach for the Philippines will continue to promote a data culture that informs a sustainable education system, so that all learners will have access to excellent, inclusive, and relevant education.